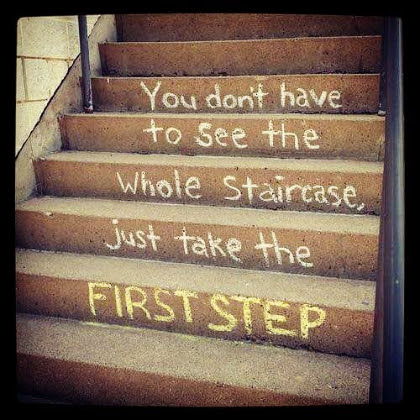 It's a beautiful day in the neighborhood! I hope you had a great Monday. With such great weather in the bay area and the spring season upon us, we have had a high number of new coaching clients that have taken their first step in our transformation programs.
Our goal is to coach, educate, motivate, bring awareness and support you to feel Happy, Alive, Fit and Healthy through Movement, Nutrition, Life Coaching and Community Support.
Movement- Vehicle to get FIT
Nutrition- Major variable for health & wellness changes
Life Coaching- Glue to make movement & nutrition consistent
Community Support- The difference maker
If you are ready to dive into spring and prepare for summer I have some recommendations for you…
Consider one of my Detoxification Programs that you can purchase now for 15% OFF and FREE Coaching ($40 value) until Easter, April 16th at midnight.
10 Day Detox – Metagenics (No code needed)
14 Day Detox – Designs for Health (Use Code: BES15%)
A detoxification program is a great way to do some spring cleaning. Hit the reset button and start new healthy patterns that will result in weight loss, fat loss and improved health.
All products from Metagenics and Designs for Health are on sale until April 16th at midnight (not just Detox Programs).
We have a NEW 28 Day Fitness Program starting the day after Easter (3/17) called the Skinny Jean Solution Program. Stay tuned for more details if you want to level up your fitness program.
Sign up for our weekly Next Level Life Coaching Group which takes place each Friday at 12:00 noon at the 603 Harbor Blvd. boot camp location. We are offering a free month for the first 5 clients who qualify and can do Fridays at noon at this time.
We will add additional sessions soon. Please email us at info@brienshamp.com and tell us why you would like a free month to support you towards your health, fitness & life goals. If you can't do Fridays at noon, what time can you do?
All the above programs will give you the support you need to be your best self. Don't try to get fit and healthy alone.
Take the first step NOW and email us if you want help, expert coaching and a community to cheer you on!
I look forward to working with you!
Please share my educational content with your friends and family and help me reach my goal of helping more people in need >>Subscribe
Your friend & coach,
Brien
Try out the Fit Body Boot Camp Afterburn Workout for 21 days. You'll see why we're rated the best in the Bay Area! 21 Day Rapid Fat Loss Program Boot Camp Trial
Fit Body Boot Camp is the only 30 minute group personal training program that's fun, affordable, gives you fat loss results and challenges your body every time. Best of all, we guarantee you'll be happy with the results or you get your money back.
The boot camp sessions are approximately 45-50 minutes long. Each session includes a 10-15 minute warm up phase with mobility and core movements to prepare you for the 30 minute metabolic workout, and then it ends with a 5 minute cool down phase.
Telephone: 650-654-4604
About Brien
Join Brien on Facebook
Write a Google+ Review
Write a Yelp Review: Belmont Boot Camp, Burlingame Boot Camp, San Carlos Boot Camp, Shamp's Studio Boot Camp
Disclaimer