Transformation Tuesdays: 28 pounds and counting!
Today's Transformation Tuesday centers around Michelle, who lost 28 pounds and going strong with FBBC!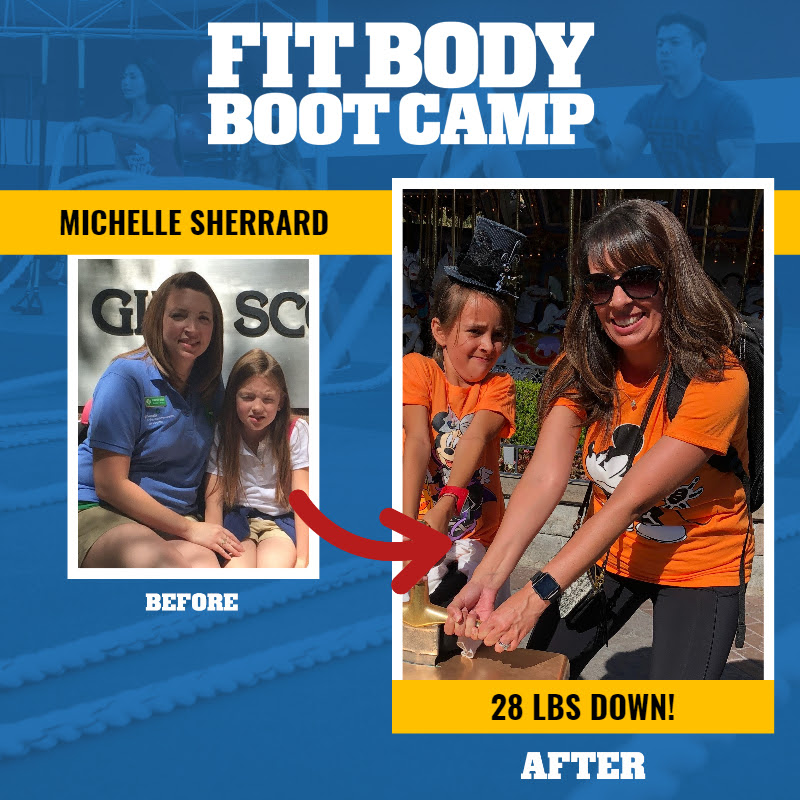 Here is her story!
I used to work at a bakery/candy shop, where I gained 20 pounds. This made me feel depressed, anxious, and fat. One day, I heard that my cousin was getting married, and I wanted to look my best for it. Around the same time, I saw an ad for Fit Body. This was the push I needed to get fit. I lost 28 pounds, no longer take anxiety medicine, and feel the best I've ever felt. Joining Fit Body ranks as one of the best decisions I have ever made.
Here is your opportunity to transform your body and life (just like Michelle) while being supported by your new fitness family – just CLICK HERE FOR FREE 3 SESSIONS.
​​​Your friend & coach,
Brien
Telephone: 650-654-4604
About Brien