Cindy also dropped from a size 10 size 6 in pant size in our 6 Week Summer Transformation Challenge !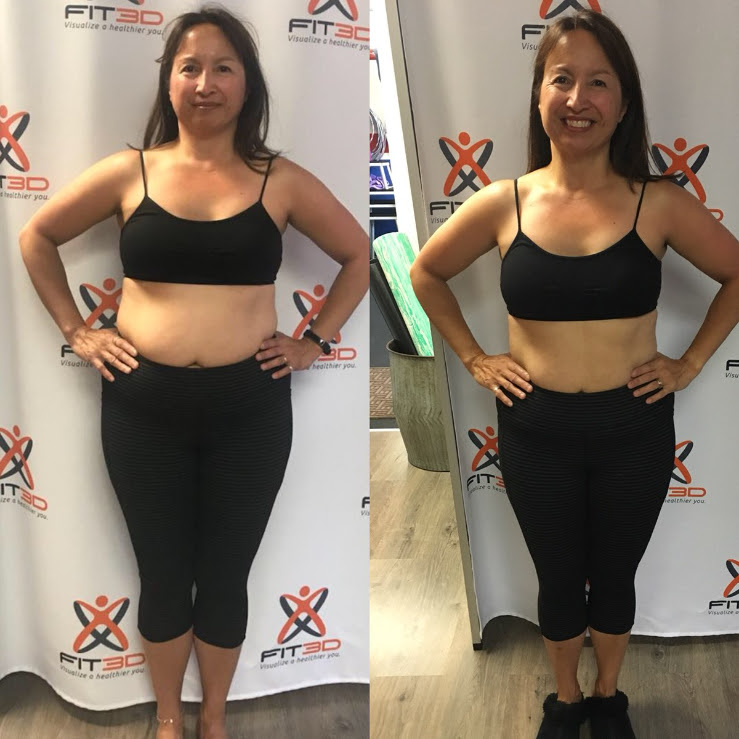 Interestingly enough, Cindy has been in our program for over 3 years and didn't change her exercise program.
She changed her FOCUS….
"I've been attending Brien Shamp Fit Body Boot Camp regularly for the last 3 years but recently joined his 6 week challenge and can happily report positive results.
I lost 12 pounds, 5% body fat and 2 pant sizes!!! It's definitely a lifestyle change, not just a nutrition plan.
Brien's encouragement, leadership & expertise has made it a positive and successful experience for me!" Cindy M.
I am looking for 20 more people to undergo my NEW 6-Week Total Body SUMMER Transformation starting, Monday, June 25th.
The program is designed to change your life, but this is not a "magic pill".
Expect to work hard but SMARTER!
I don't care where you're starting from, only that you try your best and finish the 6-weeks‼
THESE SPOTS WILL GO FAST GIVEN OUR PAST RESULTS
If you are ready to take action like Cindy above, please apply as soon as you can to schedule an interview!
APPLY HERE>>> NEW 6-Week Total Body SUMMER Transformation
***Current Members will receive a discounted price and we only need a quick phone interview. Reply if you want in on June 25th!***

Why Are We Doing This?
Simple. I want more to help even more San Mateo County Residents look and feel their best!
⚠ WARNING⚠
By taking on this program you fully understand your clothes will never fit the same again, you'll have more energy than your friends and you'll probably get addicted
Let's do this!
First 20 qualified sign ups gets in!
Next Challenge Starts this Monday, June 25th!
APPLY HERE>>> NEW 6-Week Total Body SUMMER Transformation
Please share my educational content with your friends and family and help us influence even more Silicon Valley Residents to reach their full potential >> Subscribe
​Your friend & coach,Brien
Telephone: 650-654-4604
About Brien