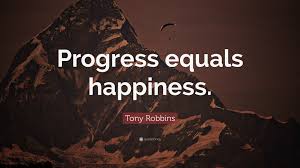 Progress is forward or onward movement toward a destination.
Do you have a defined goal to make progress on?
How much progress is enough?
We often have clients that join our 6 week challenge and complain that their numbers are not to their satisfaction. It can be a very emotional experience after a weigh in 🙁
Often times this dis-satisfaction occurs even with a few pounds lost because they didn't lose as much as the prior week.
Interesting how one can be upset from progress, although it wasn't ENOUGH PROGRESS. 
A feeling of progress is something we make up, so be careful on how you rate your progress.
We are often are own worse critics, which makes it tough to feel successful even when we are!
This week take some time to reflect on your victories everyday and you can change your emotional state in seconds.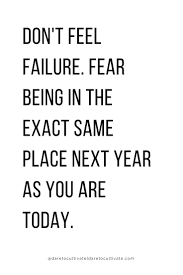 Celebrate your victories and remember to strive for Progress, not Perfection.
For past words of the week: Word of the Week
Your friend & coach,
Brien
Telephone: 650-654-4604
About Brien
P.S. Remember that I'm only a call or email away to assist you in all things health & fitness. If you are not yet one of my prized clients apply as soon as you can to schedule an interview for our new 6 week challenge starting soon!
APPLY HERE>>> NEW 6-Week Transformation​​​​​​​
#wordoftheweek
#coachbrienshamp
#brienshampfitbodybootcamp