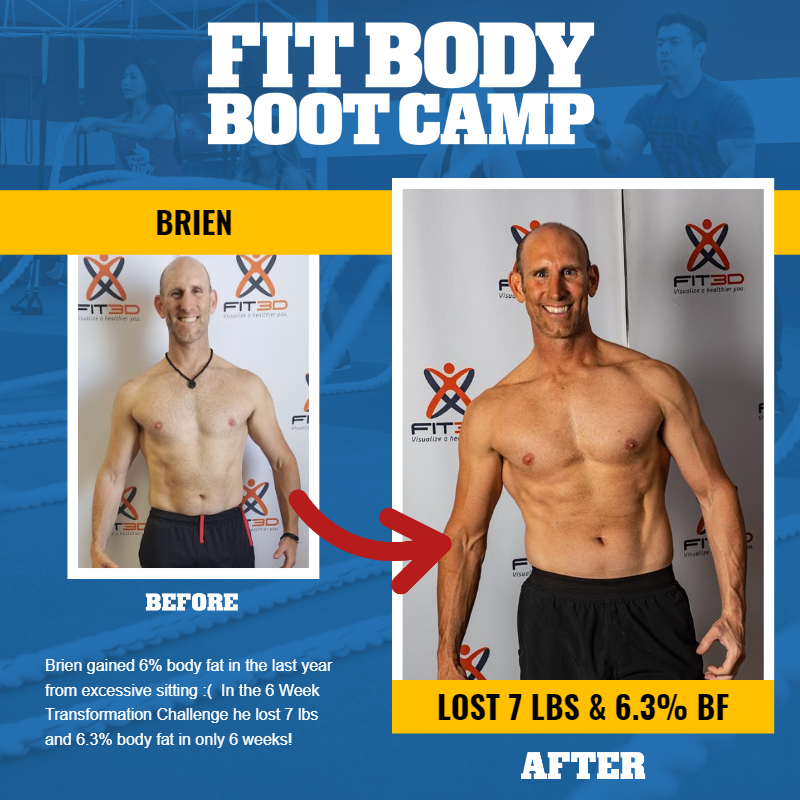 Happy Wednesday & October!
I have a few member updates that are taking place as soon as Thursday, October 4th….
See the video below:
• Parking lot on Chestnut closed at Central on Friday.
• New Schedule Changes Starting Thursday, October 4th…
The Zen Planner app will always have the updated schedule. See the schedule here: https://brienshamp.com/boot-camp-schedule/
o Yoga- 8 & 9:30 only on Sundays
o FitRanx- no more 🙁
o Burl- Revised schedule on T & Th mornings
• Next 6 Week MOVE & Transform Challenge starts Oct 22nd.
• Last day today for current challenge- any last takers? Email me ASAP.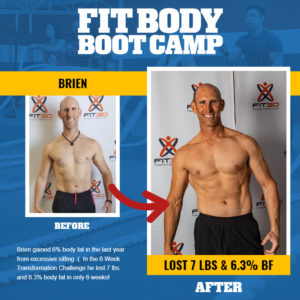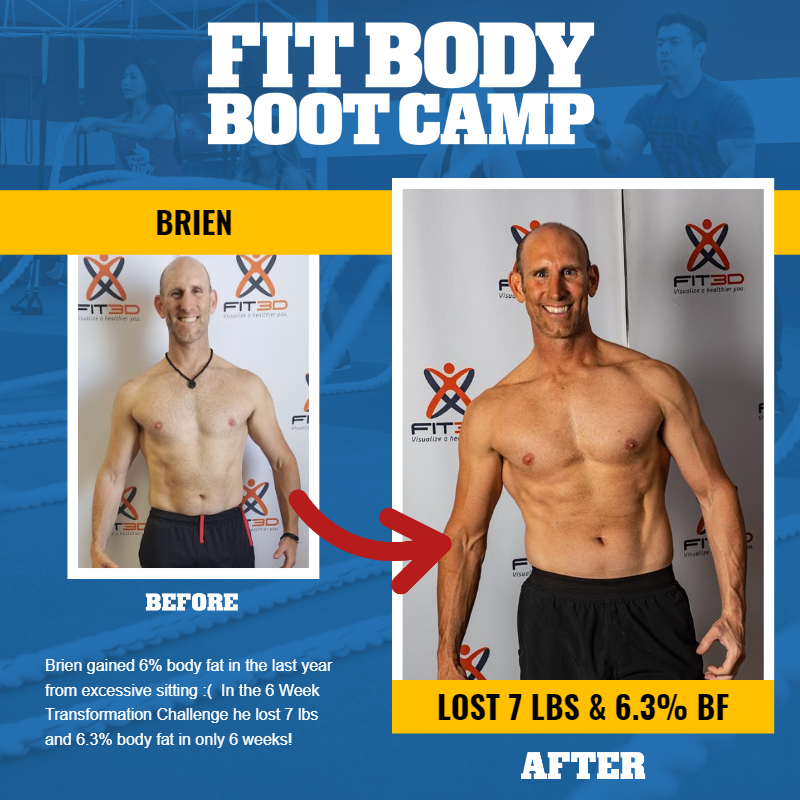 • My Challenge Results:
Finished my 6 Week challenge on Monday! In the last year business improved massively and we helped more people lose weight and fat than in my previous 27 years, but I sat more than ever 

I gained 6% body fat in the last year.

My goal was to lose the 6% body fat in 6 weeks and I did it. Victory!
I followed the 6 week nutrition program and lifestyle strategies, worked out for at least 30 minutes, 5 days of the week and got a stand up desk. Sitting is a very dangerous thing!
I lost 7 lbs and 6.3% body fat in only 6 weeks!
Now onto the next challenge…
• Races: Waterdog 10/13 & Spartan Sprint 12/1- Join Our Team!
Have a great October!
Coach Brien