Holiday Hours 2018/2019 and More…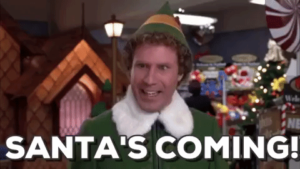 🎄There will be no sessions on Christmas or New Year's Day: Tuesday, December 25th or January 1st.
Christmas Eve, Day After Christmas & New Year's Eve Hours (12/24, 12/26, 12/31): Mid-morning block at Harbor and Burlingame only.
Harbor Location:
7:25 am – 8:05 am (12/31 only)
8:05 am – 8:40 am
8:45 am – 9:20 am
9:30 am – 10:15 am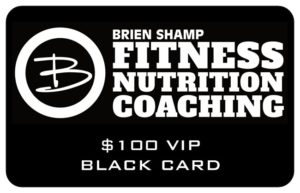 Burlingame Location:
8:20 am – 8:55 am
9:00 am – 9:35 am
9:40 am – 10:15 am
*Normal hours on all other days and back to regular hours in 2019 starting on Jan 2nd!
The live schedule is updated here: https://brienshamp.com/boot-camp-schedule/ *Please reserve in advanc
🎄Guests can take sessions for Free between 12/26 and 12/31. Please sign up and RSVP your guest here: FREE Holiday Pass🎄
We still have $100 GIFT CARDS FOR ONLY $10 for your friends and family members!!! It's a Win-Win for both of us! Purchase your gift cards HERE
🎄Do you need to get in control of your food prep? I highly recommend Trifecta Nutrition >>>https://www.trifectanutrition.com/brien-shamp They are an organic meal delivery service and right now you can get 30% off All Orders + Free Chicken for Life!!! I have the dinner plan only and as soon as I get
the delivery (Fridays) I put them in the freezer. Great to know I can defrost a full meal in minutes. You can also skip  delivery weeks without hassle.
Use code THISYEAR at checkout
🎄The new heart rate monitors that go around your forearm have arrived. Members will receive 10% off the $79 retail price. We have 9 left. Stocking stuffer??
🎄The word of the week is BELIEVE! "Believe in yourself, and the rest will fall into place. Have faith in your own abilities, work hard, and there is nothing you cannot accomplish." Brad Henry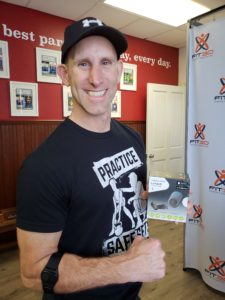 More on the word of the week here: BELIEVE
Happy Holidays to you and your family!
Brien
🎄🎄🎄P. S. I have something new & exciting planned for current members  Jan 2019!
If you want to start your 2019 with a bang and get in crazy good shape…Save the date in your calendar from Jan 7th – Feb 3rd. 
I will be making the big announcement soon after Christmas so stay tuned!!!