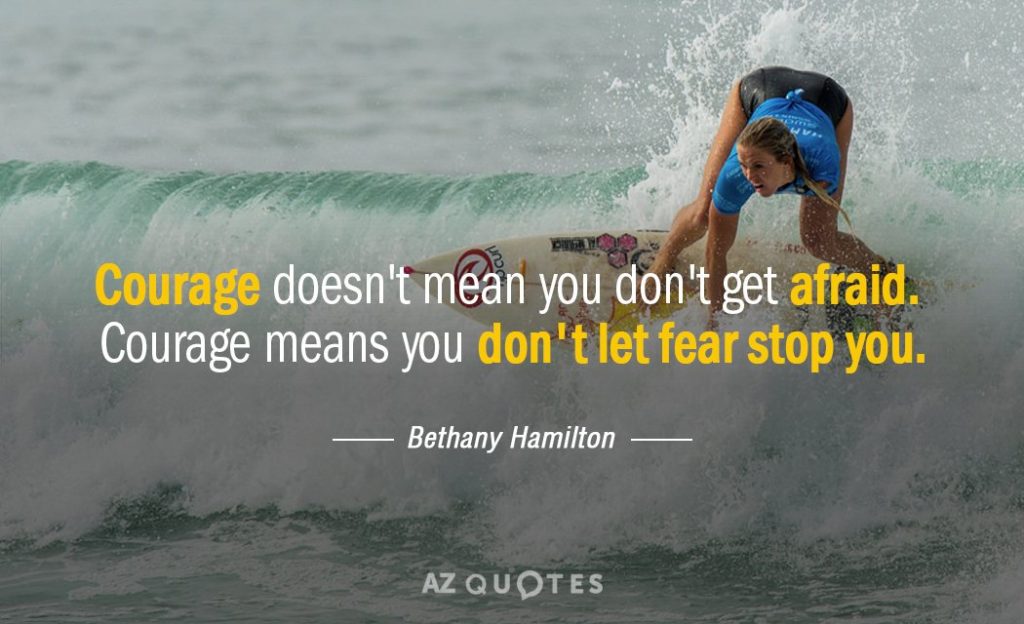 The word of the week this week is COURAGE.
Courage is the ability to control your fear in a dangerous or difficult situation
"Everything you want is on the other side of fear." Jack Canfield
Is there something you have been wanting but feel held back by fear?
I work with many that want a massive change in their health & fitness, but at the same time are resistant to change their unhealthy habits.
CHANGE is hard but it is the only way to NEW RESULTS!
It takes courage to step out of your comfort zone and try something new. In only a few days what was new will be old hat and you will wonder why you didn't take action sooner.
Rise up & be courageous this week!
Let me know if you need help!
Inhale Courage…Exhale Fear!
For past words of the week: Word of the Week
Brien
Telephone: 650-654-4604
P.S. Remember that I'm only a call or email away to assist you in all things health & fitness. If you are not yet one of my prized clients apply as soon as you can to schedule an interview for our new 6 week challenge starting soon!
APPLY HERE>>> NEW 42 Day Summer Challenge​​​​​​​
#wordoftheweek #coachbrienshamp #brienshampfitbodybootcamp