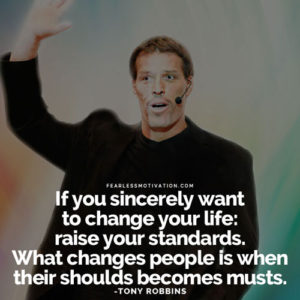 The word of the week this week is STANDARDS.
Reflect on your life…
How's your Health? Wealth? Relationships? Work? Fitness?
If there is an area of your life that you are not happy with RAISE YOUR STANDARDS!
"What changes people is when their "SHOULDS" become "MUSTS"." Tony Robbins
I often hear people say:
"I SHOULD lose weight."
"I SHOULD stop eating late at night."
"I SHOULD workout more."
"I SHOULD stop drinking."
"I SHOULD go to sleep earlier."
When you MUST get healthy you will find a way to make your SHOULDS part of your lifestyle habits.
More from Tony on "How to raise your standards"here: Turn Your Shoulds to Musts
What MUST you do this week to significantly change your life for the better?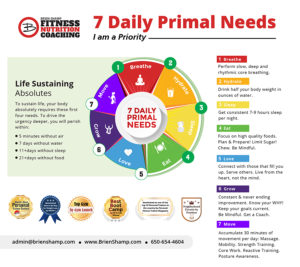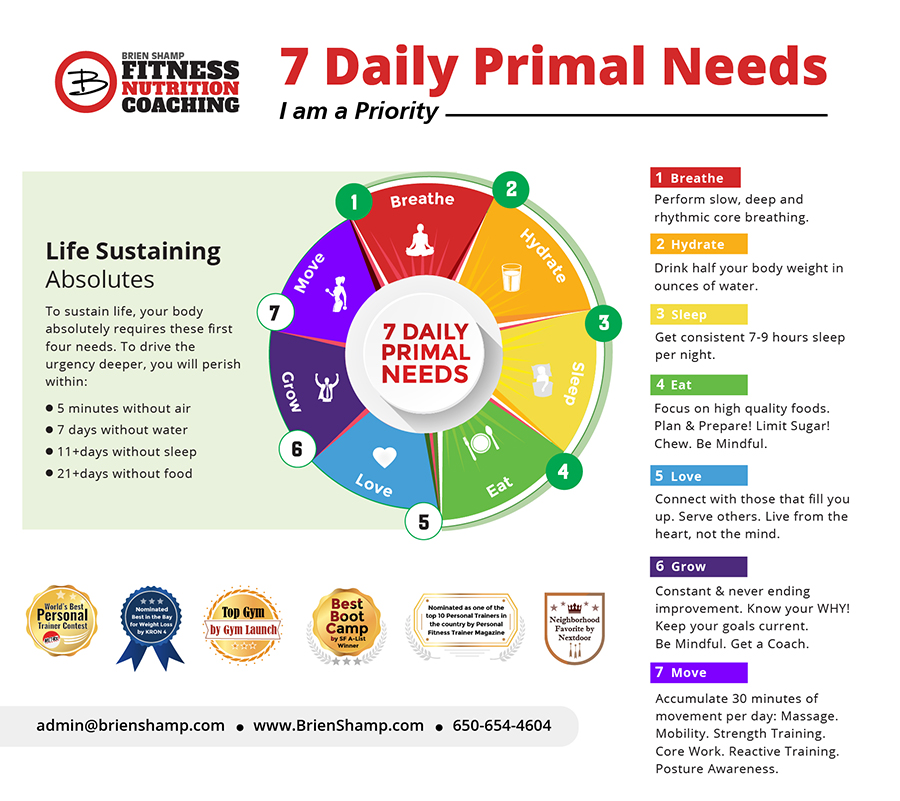 Consider the 7 Primal Needs Standards for Living The Life You Desire: 7 Daily Primal Needs
Change Your Standards… Change Your Life!
Change can be hard and we often need support. I am here for you, just reach out to me anytime.
For past words of the week: Word of the Week
Brien
Telephone: 650-654-4604
P.S. Remember that I'm only a call or email away to assist you in all things health & fitness. If you are not yet one of my prized clients apply as soon as you can to schedule an interview for our new High Performance Training Program (HPT) or Hybrid Online Training Program (HOT) starting soon!
APPLY HERE>>> Brien Shamp's Transformation Coaching Interview
#wordoftheweek #coachbrienshamp #brienshampfitbodybootcamp