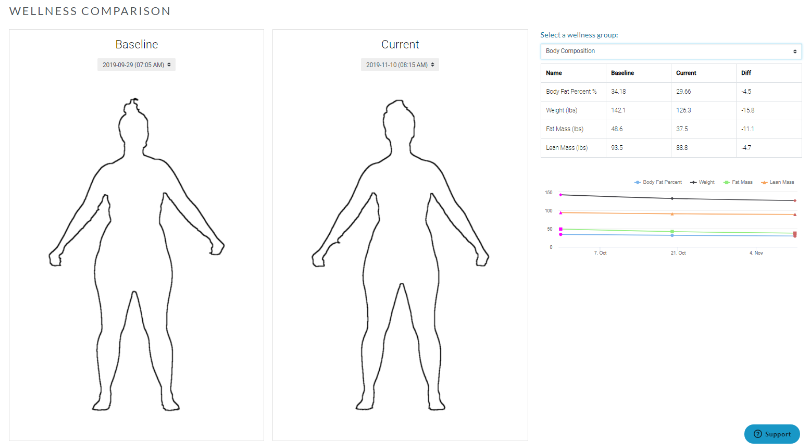 Any other stressed Mom's & Dad's out there who want to lose 13 to 21 lbs and 1 to 2 dress sizes in the next 42 days?
Maria just finished our first 42 days of our 1:1 Success Coaching Program and killed it!

She lost over 2 dress sizes, 15.8 lbs of fat, 4.5% body fat and 14″.

We see these results over and over again.

If you are struggling I would love to help you end the frustration.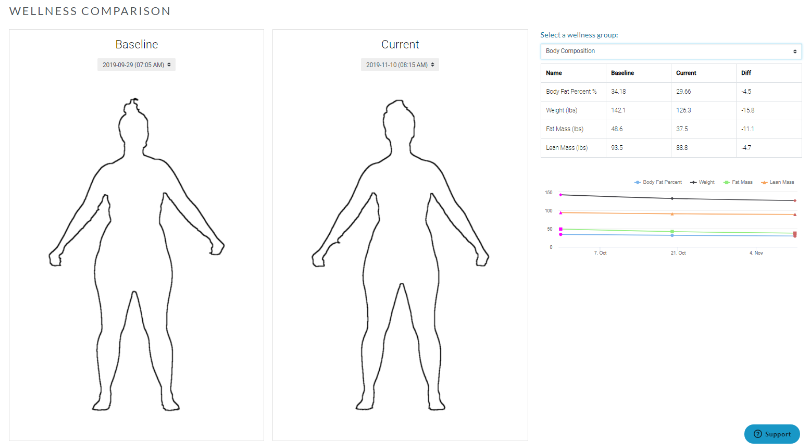 Picture yourself waking up with MORE energy, sleeping better, feeling better, kicking the cravings, and having shed off 13-21 pounds of unwanted fat….even during the holiday season!​
The program started today; however, you can still start today and finish up 2019 healthy & fit!
For more information & to register>>> HOT for the Holidays Challenge ​​​​<<<
​*If you are not local or do not want to participate in our local fitness programs, reply back to this email and we will find the best solution for your needs.
The Hot for the Holidays Challenge is a step-by-step 6-week transformation program for men & women that includes:
A comprehensive clean meal plan
6 weeks of dietitian-approved meal guides
6 weekly print-&-go grocery lists
Comprehensive Client Success Manual
Over 60 delicious & easy to make recipes
"Dining Out" Swap Guide
Recommended supplementation
Fat-burning & body sculpting workouts
Pre & post Fit3D Body Scans
Support and daily inspiration to help you feel FABULOUS, look AMAZING, & have more Confidence than ever.
*New Participants can take 3 group training sessions per week at any location and time
*5:25 am Harbor location is full to new clients
All participants are eligible to win a Grand Prize and runner up prizes during the 6 weeks.​
This program will change your mindset about food. You'll learn so much about your body and how just a few small tweaks can completely change your life.
The program even includes cheat meals, so you have permission to not try and be perfect!
Join our life-changing challenge and be a part of an amazing community.
Sign up here now:  HOT for the Holidays Challenge​​​
Committed to Your Success!
​​Let me know if you have any questions.
-Coach Brien