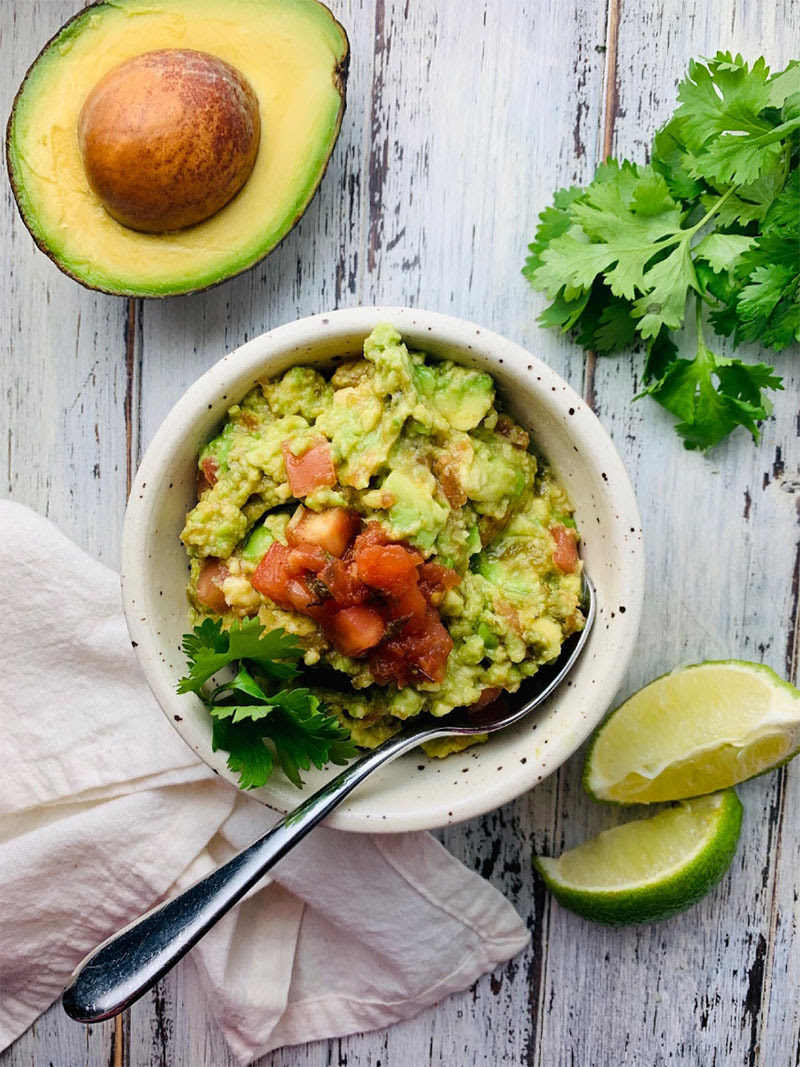 Simple & Healthy Guacamole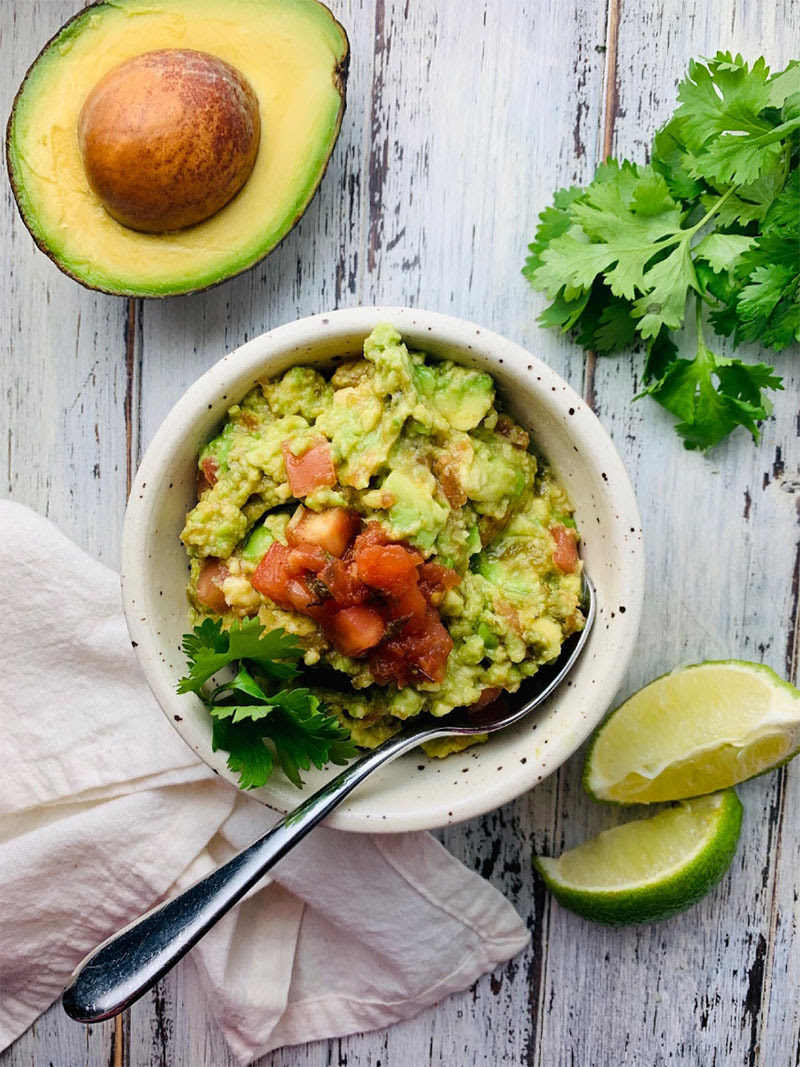 Avocado is a super food that's filled with incredible, healthy fats and nutrients to power your fitness results. This recipe is an easy way to turn avocado into a tasty guacamole to add to your next fitness meal.
Have fun playing around with the amount of salsa, salt and lemon that you add to suit your taste. There is really NO WAY to mess this recipe up, it's delicious, simple and sure-fire.
Serve this guac up with virtually ANY dinner to spice it up and make it more interesting. It would be AWESOME served over Perfectly Seasoned Oven Baked Chicken Breast.​ Yummmmm!
Courtesy of RealHealthyRecipes.com​
What you need
Serves 2
1 avocado
⅓ cup fresh salsa
1 teaspoon lemon juice
1 sprinkle Pink Himalayan salt
Instructions
Cube and seed the avocado.
Place all of the ingredients in a medium bowl and mash together. Enjoy immediately!
Nutrition
One serving equals 217 calories, 15g fat, 325mg sodium, 11g carbohydrate, 7g fiber, 2g sugar, and 3g protein
More of my recommended recipes can be found here>>> Recipes
We are adding more recipes daily.
I hope that you get a chance to give this recipe a try soon.
Remember that I'm only a call or email away to assist you in all things health & fitness. If you are not yet one of my prized clients apply as soon as you can to schedule an interview for our new High-Performance Training Program (HPT)​ or 1:1 Success Coaching​​ starting Monday!
APPLY HERE>>> Brien Shamp's Transformation Coaching Interview​​​
I'd love to help you achieve your best self!
Please share my educational content with your friends and family and help us influence even more Silicon Valley Residents to reach their full potential >> Subscribe
Your friend & coach,
Brien
Telephone: 650-654-4604
Share this delicious healthy recipe by forwarding it to your friends and family! Click Here to share it on Facebook