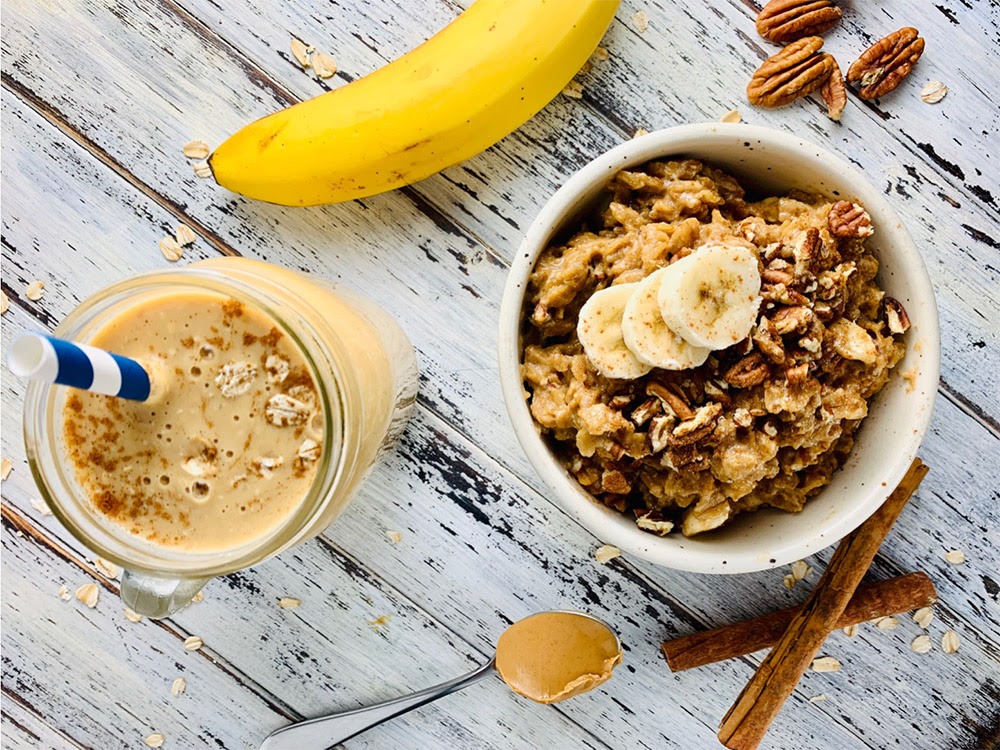 This is the TASTIEST way to prepare oatmeal that includes powerful protein to fuel your day! You can make this a few days ahead and store in the fridge for easy, grab-n-go breakfasts.
The quality and flavor of the protein powder that you use will impact both the flavor and consistency of your oatmeal, so choose wisely!
I love to use any of the products from Designs for Health (DFH):​
*Protein powder options from DFH:​​ PurePaleo Chocolate (Grass-fed beef), PurePaleo Vanilla (Grass-fed beef), PaleoMeal Chocolate (Whey), PaleoMeal Vanilla (Whey), PaleoMeal-DF Chocolate (Pea), PaleoMeal-DF Vanilla (Pea), Mycopure Golden Milk or Chocolate
Get 10% off all DFH products with coupon code: DFH10%.
We carry these products at our Harbor & Burlingame location. You can also order online here: Designs for Health​
Courtesy of RealHealthyRecipes.com​
What you need
Serves 4
1¾ cups dairy-free milk (any kind)
1 cup rolled gluten-free oats
a generous sprinkle of pink Himalayan salt
a generous sprinkle of ground cinnamon​
a generous sprinkle of coconut sugar
1 serving Protein Powder​
½ cup whole pecans, toasted and chopped
1 Banana, peeled and sliced into half-moons
Instructions
In a medium pot, bring the milk to a simmer. Add the oats, salt and cinnamon and simmer until thickened.
Remove from heat. Mix in the coconut sugar and protein powder. If it's too thick, stir in a splash of milk, until a pleasant, creamy consistency is reached.
Stir in the pecans and bananas. Divide into bowls and garnish each portion with an additional sprinkle of sea salt, cinnamon, coconut sugar, pecans and sliced banana. Enjoy!
Nutrition
One serving equals: 232 calories, 12g fat, 209mg sodium, 15g carbohydrate, 2g fiber, 10g sugar and 17g protein
Help me spread the fitness truth… If you know any friends, family or co-workers who would enjoy my newsletter give them a subscription by using the 'Refer a Friend' link below!
Please let me know if you have any questions!
Your friend and coach,
Brien Shamp
650-654-4604
​admin@brienshamp-com.wp3.staging-site.io​​​