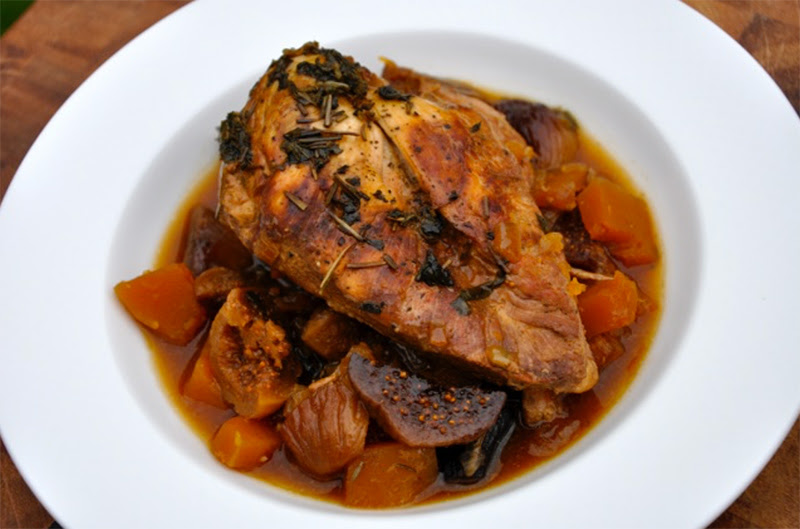 Tender Slow Cooker Chicken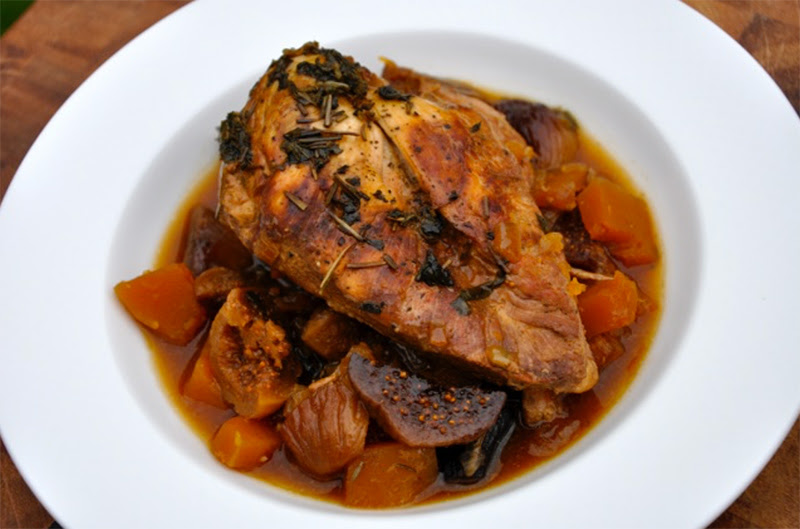 Here's a wholesome, comforting meal to warm you up on a cold winter day. It's filled with muscle-building protein and dotted with fiber-rich veggies to keep you on track with your health & fitness goals.
Putting dinner in the slow cooker before you leave for work in the morning is one of the easiest ways to ensure that you'll be eating a healthy dinner that night. This chicken breast comes out so tender that it literally falls apart—it's delicious. Enjoy!
Courtesy of RealHealthyRecipes.com​
What you need
Serves 6
1 Tablespoon olive oil
1 small red onion, chopped
1 small yellow onion, chopped
3 garlic cloves, minced
3 lbs organic, boneless, skinless chicken breasts
salt and pepper
12 dried figs, chopped
1 cup butternut squash, chopped
1 cup chicken broth
1 teaspoon dried rosemary
2 Tablespoons fresh tarragon, chopped
2 Tablespoons fresh sage, chopped
Instructions
In a large skillet place the olive oil over medium heat. Add the onions and garlic and sauté for 5 minutes.
Rinse the chicken and pat dry. Season with salt and pepper. Add to the skillet, browning each side for about 5 minutes.
Transfer the contents of the skillet to your slow cooker and top with the remaining ingredients.
Cook on low for 6 hours.
Nutrition
One serving equals 389 calories, 7g fat, 400mg sodium, 27g carbohydrate, 2g fiber, and 48g protein
More of my recommended recipes can be found here>>> Recipes
We are adding more recipes daily.
I hope that you get a chance to give this recipe a try soon.
Remember that I'm only a call or email away to assist you in all things health & fitness. If you are not yet one of my prized clients apply as soon as you can to schedule an interview for our new High-Performance Training Program (HPT)​ or 1:1 Success Coaching​​ starting Monday!
APPLY HERE>>> Brien Shamp's Transformation Coaching Interview​​​
I'd love to help you achieve your best self!
Please share my educational content with your friends and family and help us influence even more Silicon Valley Residents to reach their full potential >> Subscribe
Your friend & coach,
Brien
Telephone: 650-654-4604
Share this delicious healthy recipe by forwarding it to your friends and family! Click Here to share it on Facebook