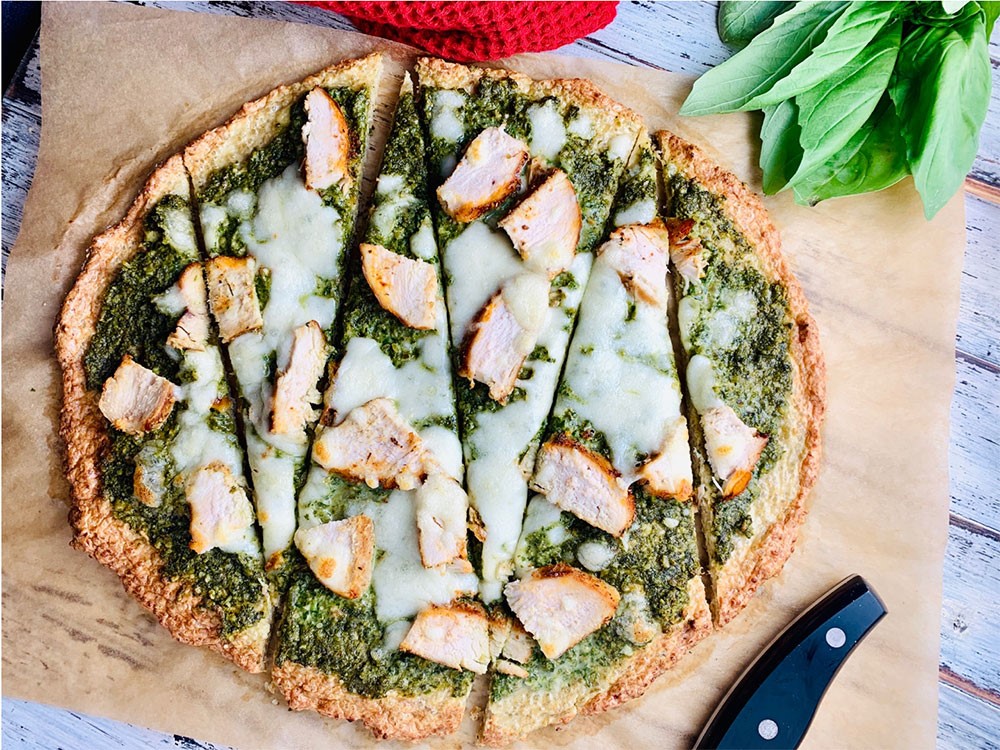 Who knew you could make a high protein pizza crust that tastes this good?!
We all love pizza, but we also want to be fit and healthy. Traditional pizza crust is loaded with processed ingredients and simple carbs that promote weight gain, BUT THIS PIZZA CRUST is different!
This pizza crust is made with CHICKEN, QUINOA and EGG!
It's incredible that ingredients that are this full of protein and wholesome nutrition can come together to create a legit pizza crust! You've simply got to try this recipe if pizza and protein are two things that you love.
Courtesy of RealHealthyRecipes.com
What you need
Servings: 4
For the Pizza Crust
1 pound boneless, skinless chicken thighs
2 eggs
½ cup uncooked quinoa (Soaked for 8 hours)
1 teaspoon sea salt
1 teaspoon minced garlic
Optional Toppings
½ cup pesto
½ cup baked, sliced chicken breast
½ cup Fresh mozzarella in water, grated
Instructions
Combine all of the ingredients in the food processor until the chicken is fully ground and the ingredients are fully combined.
Preheat the oven to 400 degrees F and line a baking sheet with parchment paper.
Place the chicken dough in the center of your pan and spread into your desired pizza crust shape. Bake for 20 minutes in the preheat oven. Increase the oven temperature to 500 degrees F.
Load up your crust with your favorite sauce and toppings. Place back in the oven for 5-8 minutes, until your cheese has melted and toppings are warmed. Serve immediately and enjoy!
Nutrition
One serving equals: 326 calories, 12g fat, 598mg sodium, 14g carbohydrate, 2g fiber, 0g sugar and 39g protein.
Help me spread the fitness truth… If you know any friends, family or co-workers who would enjoy my newsletter give them a subscription by using the 'Refer a Friend' link below!
Please let me know if you have any questions!
Your friend and coach,
Brien Shamp
650-654-4604
​admin@brienshamp.com​​​