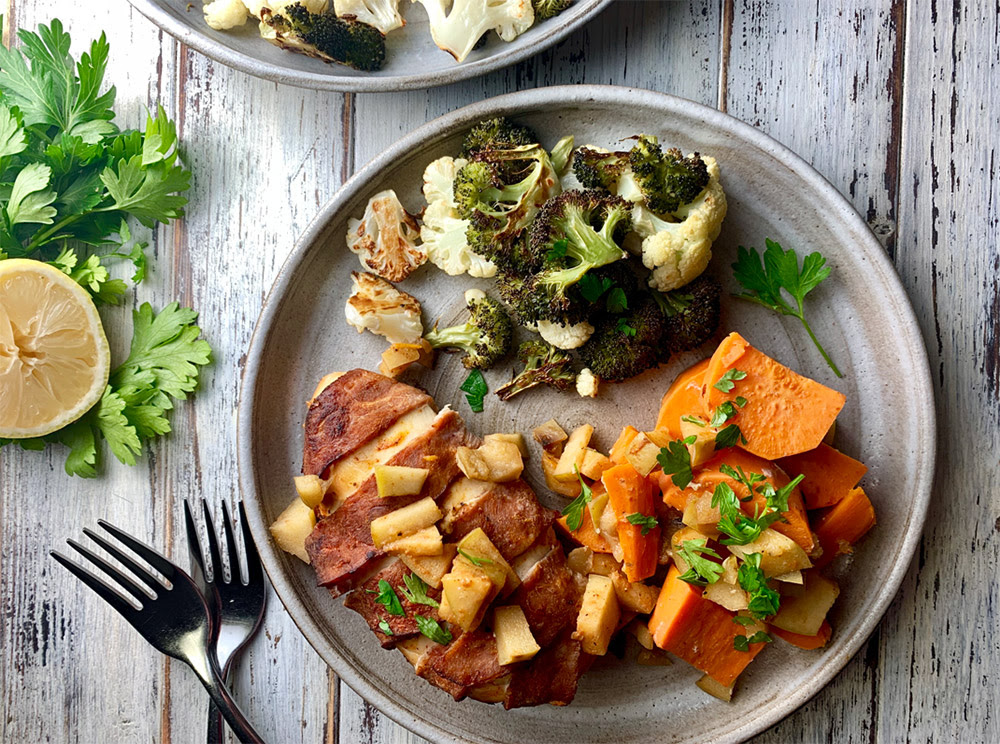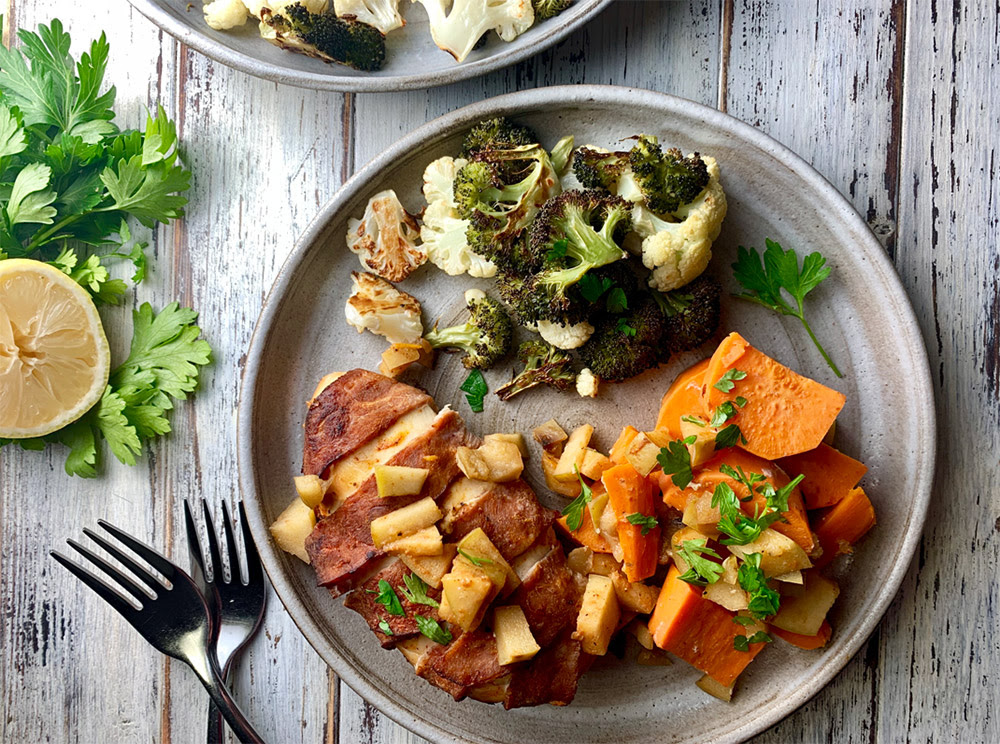 Here's an EXCITING slow cooker chicken dinner recipe to spice up your life!
By wrapping our chicken breast with strips of turkey bacon, cooking over sweet potato and covering with BBQ-covered green apples we create a dish that is BURSTING with flavor, while staying healthy on fitness friendly.
Be sure to use a BBQ sauce that has no added sugars. I used Primal Kitchen's Golden BBQ Sauce which has only 1 gram of sugar per 2 Tablespoons.
Courtesy of RealHealthyRecipes.com
What you need
Servings: 4
2 sweet potatoes
3 Green Apples
⅓ cup natural BBQ sauce (avoid ones with added sugars)
1 tablespoon lemon juice
1 tablespoon coconut sugar (optional)
4 skinless, boneless, chicken breasts
8 slices Turkey Bacon
1 tablespoon fresh parsley, for garnish
Instructions
Skin the sweet potatoes and slice into half-moons.
Lightly grease the bottom of a large slow cooker with coconut oil. Place the sweet potatoes in the slow cooker. Seed and dice the apples.
In a medium bowl combine the BBQ sauce, lemon juice and coconut sugar. Mix until fully incorporated and then stir in the apples.
Slice the turkey bacon strips in half, lengthwise to create 16 strips. Wrap each chicken breast with 4 strips and place in the slow cooker on top of the sweet potato.
Top the chicken with the BBQ-apple mixture. Cover and cook on low for 4 to 6 hours. Serve with a side of Roasted Broccoli and Cauliflower!
Nutrition
One serving equals: 432 calories, 3g fat, 687mg sodium, 59g carbohydrate, 9g fiber, 21g sugar and 41g protein.
Motivate your friends, family and co-workers! Use the "refer a friend" link below to forward this newsletter and subscribe your friends.
Please let me know if you have any questions!
Your friend and coach,
Brien Shamp
650-654-4604
​admin@brienshamp-com.wp3.staging-site.io​​​