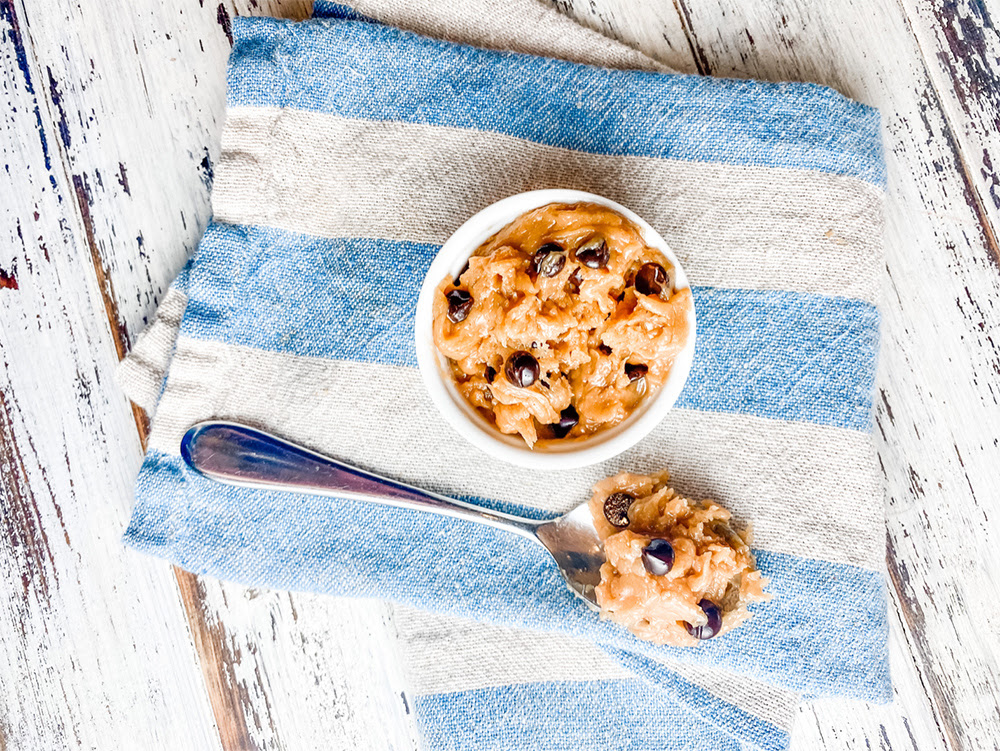 You know those nights when you just HAVE TO HAVE some dessert? This is a guilt-free recipe for such a moment.
Just don't try to bake it, because it's not that type of cookie dough recipe. This is the type of cookie dough that is simply meant to be enjoyed by the spoonful. Yum!
Courtesy of RealHealthyRecipes.com​
What you need
Servings: 1
2 tablespoons sunflower butter
1 tablespoon almond milk
1 scoop vanilla protein powder​
1 tablespoon lily's chocolate chips (stevia sweetened)
Instructions
Place the peanut butter and almond milk in a microwave safe bowl and microwave for 30 seconds.
Stir in the protein powder. Add more milk if needed. Stir in the chocolate chips.
Enjoy immediately!
Nutrition
One serving equals: 319 calories, 17g fat, 17mg sodium, 9g carbohydrate, 3g fiber, 2g sugar and 34g protein.
Motivate your friends, family and co-workers! Use the "refer a friend" link below to forward this newsletter and subscribe your friends.
Please let me know if you have any questions!
Your friend and coach,
Brien Shamp
650-654-4604
​admin@brienshamp.com​​​