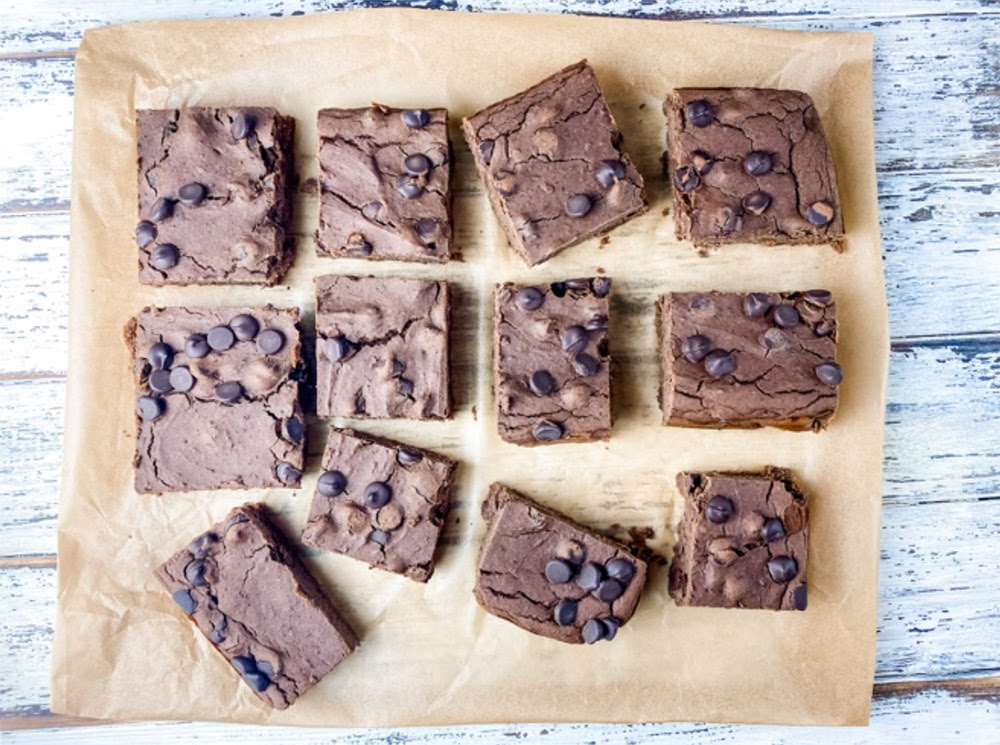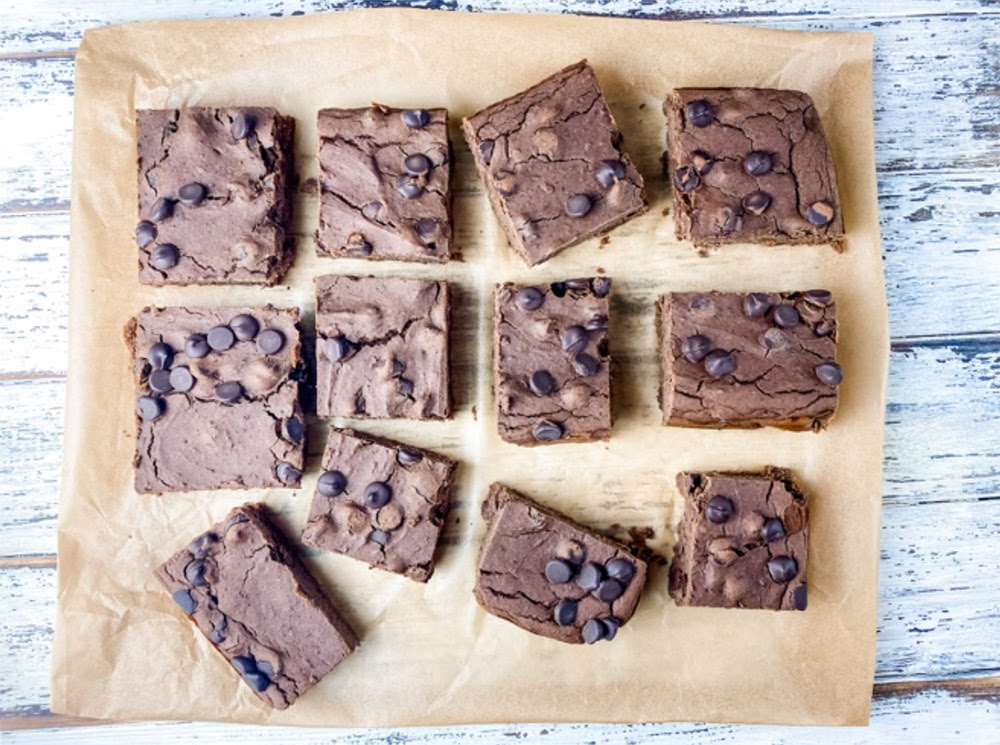 This recipe really takes the healthy factor to brand new heights by combining black beans with protein powder for an extreme boost of both protein and fiber! We lightly sweeten it with raw honey – which has a host of its own nutritional benefits – and finish it off with some stevia-sweetened chocolate chips​.
Courtesy of RealHealthyRecipes.com
What you need
Servings: 16
½ cup Chocolate Protein Powder
2 tablespoons Unsweetened Cacao Powder​
½ teaspoon sea salt
1 teaspoon baking powder​
1 can (15 oz) black beans, drained and rinsed
¼ cup coconut oil​, melted
⅓ cup raw honey, melted
2 eggs
¼ cup unsweetened almond milk (or other milk)
2 teaspoons vanilla extract​
½ cup lily's chocolate chips (stevia sweetened)
Instructions
Preheat the oven to 350 degrees F. Line a brownie pan with parchment paper and set aside.
In a medium-sized mixing bowl combine the protein powder, cacao powder, sea salt, and baking powder. Mix until fully combined and set aside.
In a food processor combine the black beans, coconut oil, honey, milk and vanilla extract. Blend on low speed until smooth.
Add the dry ingredients to the food processor, pulsing after each addition. Once the dry ingredients are fully incorporated into the wet ones, stir in the eggs. Add the chocolate chips and stir until fully combined.
Pour the batter into your prepared brownie pan. Bake for 18 minutes in the preheated oven. Remove from oven and cool completely before cutting into 16 bars. Enjoy!
Nutrition
One serving equals: 111 calories, 7g fat, 72mg sodium, 12g carbohydrate, 3g fiber, 5g sugar and 9g protein
Motivate your friends, family and co-workers! Use the "refer a friend" link below to forward this newsletter and subscribe your friends.
Please let me know if you have any questions!
Your friend and coach,
Brien Shamp
650-654-4604
​admin@brienshamp-com.wp3.staging-site.io​​​