BOOM! Leigh killed it!💣
In 12 Weeks Leigh lost 27.4 lbs, 6.7% body fat, and 3 dress sizes.
Leigh says the key to her success is preparation and consistency.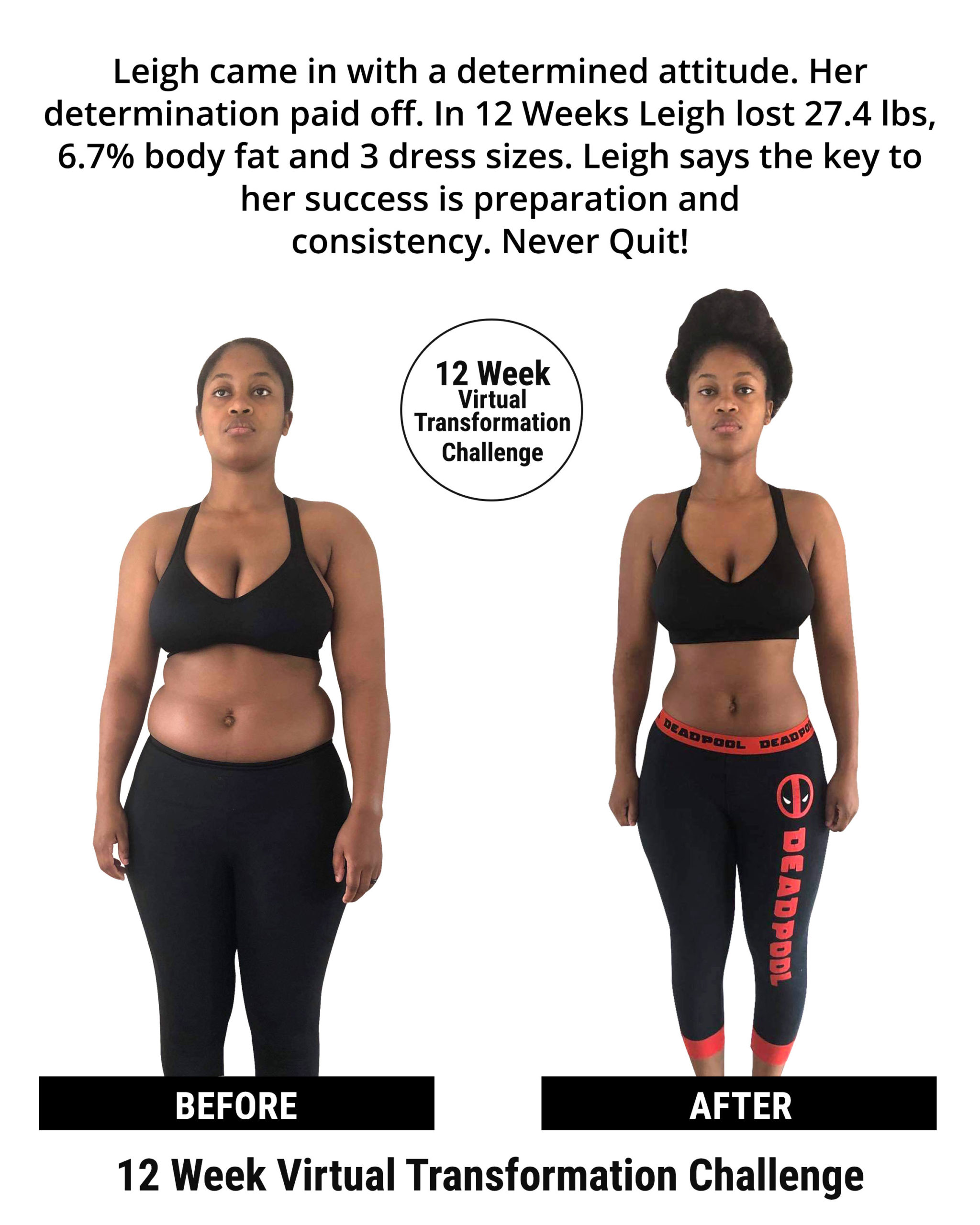 Check out the video interview we did below. The photos didn't show but you can see them above 🙂
Many people are successful regardless of any program (in the beginning), but give up because they simply don't understand what is happening.
Failure is highly likely when you solely focus on weight loss or don't track anything 🙁
You must gain clarity of your numbers to realize your progress.
We tracked a number of data points with Leigh and troubleshot as needed to keep progressing.
Here is the other cool thing about Leigh…
She hasn't stepped foot inside a gym.
She is doing our online 1:1 Success Coaching Program.​
​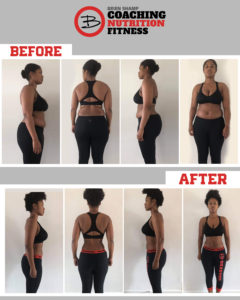 This program begins with our 21 Day Detox, which includes the accountability & support you need to stay focused, personalized nutrition & lifestyle habit coaching, and our online, live workout model.
Are you starving yourself with Intermittent Fasting, suffering with Keto or Paleo?
Working out daily without anything to show for it?
Confused about what to do next?
If you are ready to get results that will last a lifetime, schedule a free consultation here: 1:1 Success Coaching Program.​​
I am taking on 2 more online coaching clients to start on Monday!
Let's make some lifestyle changes together!
Happiness and health are only a few days away!
​Prices will be increasing in November, so get in for a discounted rate now >>> 1:1 Success Coaching Program.​​
Please share my educational content with your friends and family and help us influence even more Silicon Valley Residents to reach their full potential >> Subscribe
​Your friend & coach,
Brien
Telephone: 650-654-4604​
P.S. Remember that I'm only a call or email away to assist you in all things health & fitness. If you are not yet one of my prized clients apply as soon as you can to schedule an interview for our 1:1 Success Coaching Program​ ​​starting soon!
APPLY HERE>>> Brien Shamp's Transformation Coaching Interview