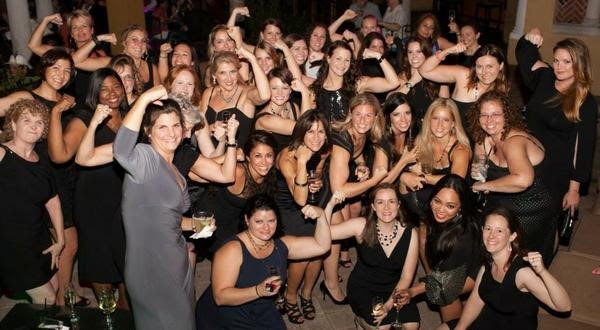 I invite you to join me and 41 other women who have already taken action and signed up to make a REAL change in their life.
Tomorrow we start The Little Black Dress (LBD) Project
Are you in?

Here is the link for more information and to get started: https://iamapriority.com/LBD
Some of the benefits of our program include nutrition education, improved awareness and support.
With any of my programs, you will learn which foods are best for YOU and your unique metabolism.

If you are following a generic, one size fits all nutrition plan (Keto, Paleo, Vegan, etc.) or not following anything at all, I invite you to join us to dial in your unique dietary needs.
After you register, you will receive a complete guide of healthy recipes to use for the next 6 weeks of the project. Most even continue to use them after 🙂
Here's one of the recipes in the LBD Meal Plan:
Turkey Burger Recipe:
Ingredients:
• 1.5 lb. ground turkey meat
• 1 Tbs. Coconut oil
• 1 sweet onion, diced
• ½ red pepper, diced
• 1 teaspoon ground cumin
• 1/8 tsp. cayenne pepper or red pepper flakes (optional)
• ½ tsp. garlic powder
• ½ cup flat leaf parsley, finely chopped
• Sea salt & pepper to taste
Directions: Over med heat, sauté onion in coconut oil until translucent. Add red pepper, cumin, garlic powder, parsley, cayenne pepper, and salt and pepper. Sauté for 5 minutes more, and remove from heat. Once cool, add ground turkey to the mix, and form 4 oz. patties. Heat up large skillet under med heat and add burgers. (1 tsp. coconut oil optional for cooking burgers) Flip after 4-6 minutes and cook through on the other side until done. (makes about 8 burgers)
Want more of these simple & incredible recipes?

For more go here: The Little Black Dress (LBD) Project
In just 42-days, you WILL: Lose 8-20 pounds, tone-up, fit better in your clothes, cleanse and nourish your body, gain more confidence, be inspired, and feel AMAZING.
Besides Of Course Feeling and Looking Amazing, You'll Get:
LBD Success Manual
LBD Recipe Book
LBD Meal Plans (6 weeks)
LBD Grocery Shopping Lists (6 weeks)
Portion Control Guidelines
Nutrition/Food Swaps
Clarity on Your Goals
Unlimited Virtual Live and On-Demand Fat-Burning, Muscle Toning Workouts
Daily Inspiration & Motivation
Massive Support (You will not feel like you are living life alone)
An UNFORGETTABLE and LIFE-CHANGING Experience
"The Little Black Dress Project is on a MISSION to help women to become more self-confident, lose weight, reduce body fat and celebrate being a strong and sexy woman."
Let's do this and make tomorrow the start of something new & amazing>>> https://iamapriority.com/LBD
If you have questions or text/call: (650) 514-6679
Talk soon!
Coach Brien
P.S. "The workouts are fun and different every day; they keep me challenged and hungry for more. The nutritional program is just what I need to get my body to respond the way I want it to. The support from Brien and coaches is priceless." Lisa