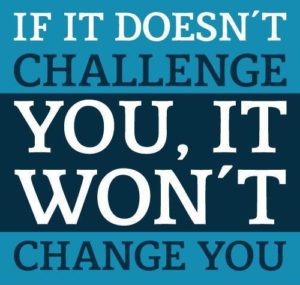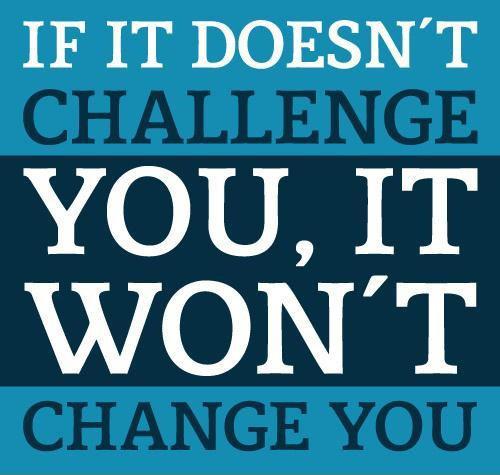 The word of the week is Challenge.
A challenge is something new and difficult, which requires great effort and determination.
I have recently encountered another challenge that has made me pivot in life once again. I ruptured my left patellar tendon and had surgery 4 weeks ago, and now I must have patience and wait for the mending process, which will take about 6 months.
My challenge has drastically changed my active lifestyle and unfortunately created some added stress for my wife as she now has to help me and drive the kids around even more 🙁
Given I ruptured the right knee 2 years ago, this is not my first rodeo and it's certainly not my first challenge. With each challenge I find that it actually gets easier to NOT breakdown and give up.
Mind you, I have done a lot of prayer and spent thousands of dollars on personal development. I have also surrounded myself with amazing healers, mentors, my family and friends.
I tend to be STEP – UP when I am challenged, and I often recognize this is abnormal.
I tend to treat challenges like I am a football player getting ready for the Super Bowl. I do as many things as I can think of to be my best and focus on the 7 Daily Primal Needs (dial in meditation, hydration, sleep, food, supplements, movements for rehab, etc).
Like you, I have battled many times before, overcame and I will do it again. I have had faith in the process and I have never been let down.
I have always come out better on the other side…VICTORY!
With each challenge, I continue to learn faith, love, patience, empathy and to be even more grateful!
"Be thankful for each new challenge, because it will build your strength and character." – Author Unknown, Be Thankful
What challenges have you overcome in your life?
How do you respond to challenges? Do you tend to you give up or fight?
How have your challenges made you a better version of yourself?
The next time you have a challenge, be grateful for the pain because soon you will level up from where you are now.
Challenges are what make life interesting and overcoming them is what makes life meaningful." Joshua J Marine
We are taking on 2 more Entrepreneurs, CEO's and Executives that are struggling with high performance, clarity and sustained energy with my "I am a Priority" 7 Step Self-Care Coaching Program."
If you have been trying to get healthy and fit on your own and you are now ready to allow us to help you, we are ready to coach you to success.
Set up a strategy session for our new personalized coaching program here: 1:1 Success Coaching.
Let me know if you need any help.
Questions? Please comment below or call/text me at 650-514-6679.
Contact us to set up a strategy session for our new personalized coaching program here: https://www.iamapriority.com/