In Only 10 Days I Will Show You How to Increase Your Energy By More than 50% Eating Whole Natural Foods. Never Feel Sluggish, Moody and Unhealthy Again!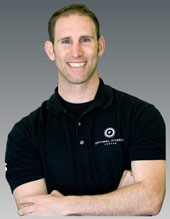 Are You Tired Of Struggling With…
Your clothes not fitting the way they should?
Trouble spots that just won't go away?
Being self-conscious with how your body looks and feels?
Your busy schedule keeping you from being fit and feeling good?
Not fitting into your Skinny jeans?
Feeling sluggish, irritable and exhausted all the time?
Embarrassing stomach bulge and a flabby body?
Purchase the Metagenics 10 Day Detox Program Now – Only $119.50
If you feel that you need more support during your 10 Day Detox program, for an additional $40, you receive the following:
20 minute telephone consultation
Access to the 10 Day Detox Private Group: Community support from others in the program, support from me, lifestyle tips to make the program successful, recipes and meal ideas.
Daily support as needed via email and the private group above
Purchase Detox Program Support
I never would have thought a program that lasted only 10 days could have lifetime learning lessons and result in a change in lifestyle habits. I have been in the health & fitness industry for 25 years and I have helped thousands of people look & feel their best. This process used to take at least 21 days. Many of my clients have completed my 21 Day Detox Program with extraordinary results. See the testimonials here: 21 Day Detox.
I decided to try a 10 Day Detox Program given many of my clients said they were unable to commit to the 21 Day Detox due to travel, work and family obligations. I use to tell them that cheating during the program would not be good and to wait until 21 days opens up. Frequently, my clients never found the time for themselves and either did not do the program or quit early because of life's obstacles.
The 10 Day Detox Program is, for many, the solution to changing their lifestyle habits. The time commitment is only 10 days, there are only 2 supplements involved, there is structure so participants know what to eat, there is constant eating so one should never be hungry, there is the optional support available to help when needed and the cost of the program is affordable for just about anyone.
I had my first 10 Day Group Detox in May 2011, and I participated with 90 others looking to become more aware of which foods are likely causing stress leading to weight gain, low energy, sleep issues, anxiety, depression, digestive complaints and more.
The program was a challenge for me given it was the first time I attempted a vegetarian lifestyle and a detox of mostly fruits & vegetables. In past detox programs, I continued to consume animal proteins. Although it was a challenge I had great results; losing body fat, improving my energy and continuing to become more aware of foods that do not agree with me. For example, I learned that beans & strawberries really shut my digestive system down leading to bloating and gassy symptoms. I also learned that I did not absolutely need animal proteins in most of my daily meals.
I observed amazing results from the participants in the group. Check out their testimonials below. Most experienced a 50% reduction in their toxicity scores and lost at least 5 pounds in 10 days. Of course weight loss is desirable for most of the people I work with, but a 50% reduction in toxicity is a major sign of improved hormonal balance and overall health. When balance is achieved, health is improved, symptoms are reduced and weight loss typically occurs.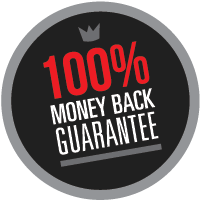 Take Our Short Detox Quiz:
Do you often feel tired or have a lack of energy?
Do you have sore muscles for no apparent reason?
Do you have difficulty concentrating?
Are you easily irritated or feel moody?
Do you have trouble sleeping?
Do you wake up feeling un-refreshed?
Do you feel bloated or gain weight easily?
Do you have digestive or intestinal discomfort?
Do you have occasional, mild headaches?
Do you feel like you're not as healthy as other people your age?
If you answered "yes" to any of the questions above, then a simple program could help you feel better and have more energy in just 10 days!
I also have a much more Comprehensive Detox Quiz that you can download here and take as well. Just right-click on this link and choose "save link as…" If you score 9 or under in any section and/or under 50 in the grand total, you have Mild Symptoms. If you score over 9 in any section and/or 50+ for the grand total, you have Severe Symptoms.
Not all detox or cleanses are "healthy"! Water or juice fasting programs can cause muscle wasting and further energy depletion. Your body needs proper nutrients to fuel its toxin clearance activities.
A better way to cleanse and re-energize:
The 10 Day Detox Program was scientifically developed and includes a simple eating plan (with unlimited amounts of suggested foods), targeted nutritional support, daily coaching and motivation from Brien Shamp (Experienced Nutrition & Lifestyle Coach), along with lifestyle tips to enhance the body's natural metabolic detoxification process.
View the 10 Day Detox Dietary Guidelines here: Guidelines
After you purchase the detox program online, send me an email ​if you want coaching and I will send you a welcome email with the program guide and a link to my private Facebook 10 Day Detox group. You will be able to review the 10 Day Detox support materials ASAP to see what others did to make the program successful. You will also receive two questionnaires to complete.​
Purchase the 10 Day Detox Program Now – Only $119.50
Purchase Detox Program Support
More social proof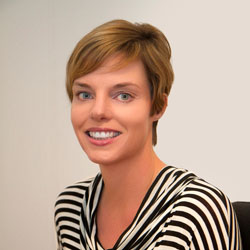 "I like the detox because it gets me out of a rut if I've let myself fall into some bad patterns. It is easy to follow and you really don't feel hungry or deprived. I don't do it for weight loss…I didn't actually weigh in at all…just as a reset. Leaves you feeling lighter and cleaner."
-Caroline
"I loved the 10 detox. The timing to do this worked out great for me. I was never hungry nor did I have any cravings. I liked the shakes a lot. I got off the wine habit and the sugar addiction which I've been wanting to do. I feel happier than I've felt for years. Now that it's over I feel a little lost as to what to eat but with your tips and more grocery runs then I'd been doing, I'll be okay. I am getting more exercise to which will help me firm up. I lost 8 pounds on the detox. The biggest challenge for me is snacking, and just getting to the store, which I sort of hate doing. All this figuring out stuff takes time and thought. Journal writing is new to me and takes time… I'm busy! I definitely am not use to putting me first and so that's new too. But I'm loving being me! I am glad I have you as my health guru. Thank you!"
-Denise E.
"It is day 12 now and I am so HAPPY I did the detox! The program really helped me reboot the way I eat and think about food. My cravings for sugar have gone away, it's really amazing and liberating! I feel so much better, its fantastic- thank you!!!"
-Denise B.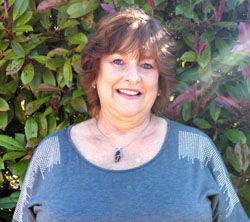 Doing the 10 day Detox is a wonderful way to get yourself back on track to healthy eating habits. By using the 10 day food guideline there is no guessing as what to eat each day and the product not only taste good, but I was never hungry one time during the ten days. Even though my 10 day Detox is done, I will eat healthier, by continuing to following the food guideline."
-Debbie T.
"Both of us lost a few pounds, but essentially it again helps immensely to re-calibrate our food choices, etc. and gain back some healthier habits. For me, I notice how much better I sleep and have an overall sense of equilibrium and good health. Thanks for your guidance and the opportunity to learn. I have also told a couple of friends about the 10 Day detox."
-Joanne & Kathy
10 Day Detox Blood Pressure Fix
"Hi Brien, So that you have an idea of where I was at…I have been working on getting my BP down for about 7 months now, and having have gone down from 140's/90's to 128-134/80's. I thought that meds were just around the corner for me…after the detox, it is around 117/74-77. I was shocked! I couldn't be more pleased. I know I have been diuresing possibly from all of the fruits, vegetables and fluid I have been consuming, but has given me the hope that I can still get my BP to somewhat normal level. I am hoping I can still continue having lower BP's after I am done with the detox. I feel this is just the beginning… =) Thanks Brien!!!"
– Rachelle
"My husband and I did the 10-day detox together. Doing the cleanse as a family made it easier to follow the program and adopt some of the long term lifestyle changes we learned through the detox. We wanted to reset our eating habits, improve our health and workouts and drop a few pounds. We managed to lose a combined total of 13 pounds (7 for him and 6 for me) and I was able to resolve a nagging sinus condition that seemed to be triggered by things I had been eating. I would recommend the program to anyone who is looking for a way to reset their lifestyle and lose weight without feeling hungry or counting calories."
– Jayme
"The length of time (10 days) worked well. I thought the gradual elimination process was good, it allowed for some time to adapt to the dietary changes and still gain the benefits. Overall, I felt like I could function at work and home. I enjoyed the flavor of the shakes and found them to leave me feeling healthy. I enjoyed the encouraging emails that you sent out. That really helped keep me motivated and knowing a group of people were doing this together made it even better. Overall, I would recommend this detox. In fact I wouldn't mind trying it again in 6 months. Also, I would be interested in learning more about your 21-day detox as well."
– Erika V.
"Thanks Brien for the wonderful 10-day detox support I received from you. It was a life changing experience for me, since I was stuck for a long time at same weight and same measurements even with intense workout. At the end of 10-days I lost 6-7 pounds with 1″ lost everywhere; waist, butt.
Though once I introduced food back like a little vegan, red potatoes I felt bloating and stomach ache for 3 days or so. But now back to normal. Now I know things not to take to continue weight loss since my target is to lose another 15 pounds. Thanks for the support and guidance."
– Natasha
"The 10 day detox was great. I felt great through the whole thing, was never hungry and lost over 10 pounds. It showed me that I do not need meat every day and bread with every meal. It was just what I needed to restart being healthier. I think I am more nervous now about keeping up the habits than I was during the Detox."
– William
"The 10 Day Detox program really helped me break my carb fix. I love popcorn, cereal, crackers, bread, and rice. Even though I was going for gluten free carbs, I was still eating too much. The 10 Day Detox helped me realize that I can have a full tasty meal without grain. I've been off the detox program for two weeks and I have only had one serving of grain. I decided to give it up and you know what? I feel better! I also gave up all dairy except Kefir, raw butter and cheese, and whey. Thanks so much for your teaching and support."
– Charlotte
"My experience with Brien Shamp's 10 day detox was much different than I assumed it would be. I was interested in doing the 21 day detox but figured with my love for junk food, that I should try the 10 day detox first to see how it went. I am extremely pleased with the results and the overall experience. It was very easy to follow and it was a great way to jump start better eating habits. I felt much better and more energetic after just a few days. By the end of it, I was feeling really good in my body, better than I have in a long time. Before starting, I was stuck at the weight I had been at for months. I thought I was eating healthy enough to lose some weight, but never did. I was able to break through this and have been at the lowest weight I've ever been at in years, and I was able to do it the right way. Seeing the changes in my body and energy in such a short time was really motivating to keep going and stick to the same eating habits even after it was over. I am really happy that I found Brien's programs, and have encouraged my friends and family to try what he has to offer."
– Danielle S.
"I really enjoyed to 10 day Detox Program and can see doing it a couple times a year. While I did not lose much weight, I was able to break the sugar cravings and have not picked it back up since done with the Detox. That is truly a miracle as I have terrible sugar cravings. I now am refocusing my food to good, clean natural foods again and I feel great, have more energy & am sleeping more restful."
– Terri
"Thank you! I feel amazing! I have had no cravings which for me is amazing. I have been running without pain and have lost about 4 pounds. As well, my husband did it with me and he is down 10 lbs. The most amazing thing is that I have completely cleaned the house of the unhealthy things we were eating, found some great recipes that fit into our detox days and changed the way my family eats. (we have an 11 yr old as well). All in all a successful venture!"
– Bev
"Firstly, I thought it [10 Day Detox Program] was going to be a weight reduction program. Though I lost a few pounds, something much more significant and important happened to me without me knowing it until I completed the program. I lost my need for my ongoing sugar addiction which I've had for years.
Also, and even more surprising to me, I am now completely "decaf" and do not drink any caffeinated beverages. This is such a major switch I can't believe it. I have stopped taking a stomach medication, which was for acid reflux, and I've been taking it for 20 years. Going forward after the detox program, I have discovered that basically I can really enjoy eating fresh vegetables, salads, high-quality proteins, beans, seeds, and seed butters, and eat all I want and enjoy it. Never would've saw this coming after consuming Ben and Jerry's Cherry Garcia on an ongoing basis  I have also found that I do not have any desire or any apparent need for dairy, potatoes, rice, and most importantly sugar. I would not believe what I'm telling you unless I had done it myself. When I took the toxicity study, I scored a 40, which I thought was pretty good. I now score myself at about a 25 and improving. This is a long ways from French bread, brie, chips, and assorted other crap for snacks etc. Thanks for the 10 day detox! Again I would not have believed it unless I had done it. This probably sounds like a late-night "miracle", and "wait, there's more!" infomercial, but in this case, it's the absolute truth. That's my story, and I'm sticking to it!"
– Robert C.
Gini Loses 6 Pounds, Improves Sleep, Feels Less Bloated and Reduces Cravings in Only 10 Days!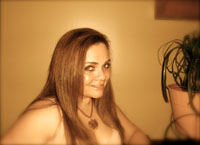 I heard good things about the 10 Day Detox and wanted to check it out for myself. I found the program easier to follow than other detoxes I've done in the past. I was surprised not to have any cravings. The shakes, fruits and veggies really filled me up and I chugged lots of water!! Brien's daily emails were a major factor with all the encouragements, reminders and tips – extremely helpful! Before the detox I felt really bloated (I'll spare you the other details). I wasn't sleeping well and woke up feeling very tired and unmotivated. I'm elated to say that the last few morning post detox I've woken up feeling rested and refreshed. I lost 6lbs with the program and that really motivates me to make better food choices! I recommend the 10 Day Detox because it really works! Don't take my word for it, check it out yourself, you'll be glad you did!
– Gini Ali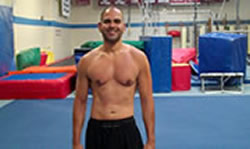 Ten days was no walk in the park, considering I started my 10 day program right when I had to travel to Philadelphia for a week due to work meetings. I packed all of my supplements, provided by Brien for this program and a little shaker so I can make my own shakes from the hotel. Well, I stayed the course and only ate vegetables, salads, drank a lot of water, took my supplements and my shake every day! Brien's emails of encouragement and what I needed to take or do each day helped me to stay the course and to stay positive! He was dead on with his predictions and for the first 3 days, I had my typical cravings. Some old ailments came back that I haven't had for years and I was thinking that I wasn't going to make it. Come day 4, things changed for the better! I had a new sense of energy, my sleep patterns were better (remember, I was in a different time zone as well!) and I was losing a bit of weight.
By the end of this program, I ended up breaking my plateau and weighed in at 178 lbs. A weight loss of about 11 lbs in just 10 days but more importantly, I no longer had those symptoms that had been plaguing me for years. I felt more alive, no longer lethargic throughout the day. My sleep patterns had improved and I no longer had that bloated feeling. That week following my detox, I went in to see my Chiropractor and he was in amazement as to how loose I was and my back pain was almost non existent. A huge improvement in comparison to when I had last seen him!
– Rob Viteri
The detox went great. I feel good and I'm back to eating healthy organic foods. No more coffee or soda. I also lost 5 lbs!
– Deneen
I would definitely do this detox again. I was in a rut and eating all kinds of processed and fast foods and I felt slow and sluggish. My body responded well to the change in foods, and I noticed a change in energy even without caffeine. I've continued to stick to a lot of the approved foods listed in the detox paperwork with animal protein!
– Jackie M
The 10 Day Detox Program worked great! It really helped me flip the switch and reset my system. I still have not had any caffeine as I don't really feel I need it. I also have not reintroduced any wheat products and am staying away from sugar as well. I'm also continuing to eat every couple of hours. Since I am hypoglycemic, it was a great way to remind myself that I need to eat more often. Sometimes I would rush out of the house, thinking I don't need to eat yet. Now I make a point of eating before I leave or bringing something along with me. During the initial 10 days I lost 4 lbs. Since I'm continuing to be very conscious of what I eat, I am still losing (now 7 lbs. altogether). Although this was not supposed to be the goal, it sort of was for me. Nothing I have done recently has had any effect in the weight loss area. The Detox just helped remind me of what I should and should not be eating!
– Audrey Q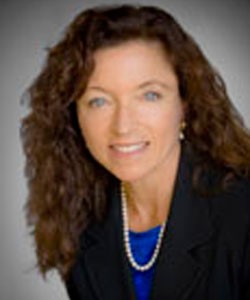 I had no idea what to expect as I've never attempted a detox before. My husband was very interested in trying it and since I was going to be one to prepare all the food I figured I give it a try as well. I have always been interested in nutrition, health and exercise. I decided that I was going to be a living science experiment!
I found it a very rewarding experience and would highly recommend it. Out of the 10 days of the detox 7 were actually quite "easy" compared to the most strict 3 days in the middle; days 5-7. It's a very professionally run program with easy access to Brien if you have any questions or concerns and a Forum site to post recipes and exchange experiences with fellow detoxers. One is eased into eliminating different food groups everyday. The protein shake was very tasty! The guidelines are easy to follow and it's important to plan ahead and purchase items you will need for your meals in advance of starting the detox program.
Surprisingly, I had plenty of energy and kept up with my regular workout routine. I've been finished with the program for the past week but have not returned to many of my former habits. It's a great way to find out if you may have food allergies or if you do not. I did learn quite a bit about supplements, different types of food and myself!
– Kathleen A
Purchase the 10 Day Detox Program Now – Only $119.50 Purchase Detox Program Support