US Wellness Meats
Our preferred partner, US Wellness Meats has a wide variety of quality foods. They make choosing healthy foods quick, easy, convenient, and less expensive than Whole Foods. Everything is already done for you and delivered directly to your front door!
Vital Choice Fish & Seafood Delivery

Many of you have heard about the dangers of fish and its related mercury toxicity. My family and I have been using Vital Choice for our fish source for over 5 years and it is truly amazing. Vital Choice captures the fresh-caught quality of fine, sustainably harvested Alaska Salmon and other Alaska and northwest Pacific seafood and delivers it right to your door. It is sushi-grade quality you can trust. Read More Information
Nikki's Coconut Butter
Another excellent product that I highly recommend. The flavors are fantastic, and this coconut butter is GMO free, soy free, dairy free and Paleo-friendly!
Apparel:
Reebok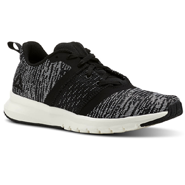 Reebok has come a long way with their brand. I love my Nano 8 Flexweaves and my wife Chris likes the Speed Her TR. Since Reebok became the sponsor of Spartan Races and Crossfit they have really upper their game!
Water Filters:
Aquasana Filters

Water filtration is very important to ensure that the water you are drinking and bathing with is free from bacteria, sediment and other chemical contaminants. I highly recommend Aquasana Filters for all your water filtration needs.
Fitness Products: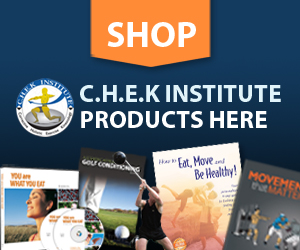 C.H.E.K. Institute Fitness Products
Paul Check's C.H.E.K Institute has an extraordinary array of super effective fitness products including courses, training DVDs, healthy food products. Some that I recommend are:
Perform Better Fitness Products

Perform Better carries all of the same equipment I use, including the TRX, kettle bells, foam rollers, ropes, medicine balls, and more. They have excellent quality products and great prices. Highly recommend purchasing from them for your home gym needs to supplement your training program.
Omron HBF-514C Full Body Composition Sensing Monitor and Scale
This scale is great for measuring your own body composition at home. Note that it's really important to use the same device for measuring your body composition.
Recommended Fitness Events
Signing up to take part/compete in a fitness event is an excellent motivator! Click here for the Team Shamp Fitness Event Schedule.
Lifestyle/Relationships Workshops


The Queen's Code Workshop
(The most up-to-date version of what was once called Celebrating Men, Satisfying Women®)
The Queen's Code is both the secret code to men and a code of honor for women, in relating to themselves and others. Rediscover men — with compassion, understanding and the ability to get what you need from them with less effort and more satisfaction for both of you. This On Demand webinar program leaves women with a deep appreciation for the natural synergy possible between the sexes. Rock your world — transform your relationship to men forever.