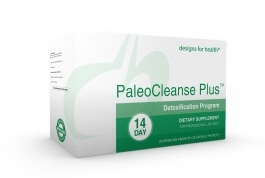 I have come across a product called Organic PaleoCleanse Plus™ 14 Day Detox Program. The product uses easy-to-digest non-GMO pea protein and comes in a tasty Berry-vanilla flavor. It is free of dairy, gluten, and lactose; sweetened with the natural herb stevia.
The approved foods on the plan are not as conservative as my 10 & 21 day detox programs. I feel that the Organic PaleoCleanse Plus™ 14 Day Detox Program is very simple to follow and promotes a great lifestyle approach.
Current Shamp's Boot Camp Members:
CONTACT ME
first to request your special DISCOUNT CODE to use when purchasing the 14 Day Detox Program.
Purchase the 14 Day Detox Program Now
Detox Programs are, for many, a simple solution to changing their lifestyle habits for the better. Healthy detoxification may help to:
Support concentration
Promote healthy digestion
Improve bad breath
Support healthy energy levels
Promote motivation and creativity
Promote healthy joint function
Support healthy skin and eyes
Support proper weight management
PaleoCleanse™ is ideal for those who have allergies or sensitivities to gluten, dairy or other animal proteins, and for those who would like to safely support the liver while promoting safe detoxification. PaleoCleanse™ is fructose-free and is sweetened with the natural herb stevia.
Organic PaleoCleanse Plus™ 14 Day Detox Program comes with a patient information handout along with a comprehensive Guidebook. The Guidebook contains many tips on completing the cleanse easily and successfully with many sample menu ideas (even kid-friendly suggestions!) Both of these documents are embedded in this page below.
Purchase the 14 Day Detox Program Now
If you feel that you need more support during your 14 Day Detox program, for an additional $40, you receive the following:
20 minute telephone consultation
Access to the 14 Day Detox Private Group: Community support from others in the program, support from me, lifestyle tips to make the program successful, recipes and meal ideas.
Daily support as needed via email and the private group above
Your success in this program is more important to me than I can tell you!
Purchase Detox Program Support
Check out the 14 Day Detox Program documentation below. If the documents do not load automatically in this webpage for you, use the links below to view them:
PaleoCleanse Patient Education
14 Day PaleoCleanse Plus Guidebook
14-Day Detox Testimonials
"I just completed the cleanse. Interesting experiment. Here is what I discovered – mostly for my own reflection, but thought you would like to know:
I did like how I felt – more energy better sleep… and NO (ZERO) hot flashing and pretty stable moods. I'm still finding joint pain – especially my knees and feet a bother.
I learned I actually already eat a fairly solid Paleo-style diet with the exception of sugar. Chunky almond butter and celery actually hit the spot. Who knew?
I lost about 8 lbs which is always nice.
I find having the shakes as a meal replacement was ideal with my busy lifestyle and helped me make good food choices rather than grabbing the reactive snack.
I had a little dairy (sour cream) last night. No es bueno! That's a confirmation for me.
So, now what? I would like to continue with the shakes for a meal replacement. I really want to do the 21 day program and I think a key for me is to combine fitness and nutrition. I think I'm ready for that. I will continue to nix sugar and dairy for sure. Thanks… I'm on the road to feeling 34 at 54."
-Wylie
---
Feel free to contact me if you have any questions.
Your friend & coach,
Brien