Lose 5 Pounds in 5 Days Without Counting Calories!
Are You Tired Of Struggling With…
Diet programs that make you restrict & count calories?
Exercise programs that don't give you results?
Low energy and mood swings?
Constant sugar cravings?
Embarrassing belly fat?
Night sweats between 1-3 in the morning?
If you want to improve your digestion, energy and hormonal balance with the side effect of a 5 pound weight loss check out my NEW 5 Day Detox plan.
Sign Up for the 5 Day Detox Program Now $29
The 5 Day Detox is one of my newest programs designed to help those who need it to lose 5 pounds in 5 days, while at the same time improving digestion, energy and hormonal balance. It also stops carbohydrates & sugar cravings for most. The program will take the guesswork out of grocery shopping and preparing fat burning meals with the program guide and food combining model included (no supplements needed).
You won't be hungry or feel weird, but you will become MUCH more balanced; you should feel energized, sleep better, recover faster and no longer have the cravings for carbohydrates and sugar. Not only that, it's super easy, healthy, and all natural.
The program also includes daily emails from me to support and motivate you throughout the program. I am also available as needed via email to answer your questions.
The number one goal of this program is for you to accomplish at least a 5 pound weight loss in 5 days while at the same time optimizing digestion, immune function, hydration, circadian health (sleep cycles), blood sugar balance and overall hormonal balance, detoxification (removal of toxins) and elimination.
In addition, my goal is to reduce your pain and inflammation if you have any. Interestingly enough, on occasion when detoxifying old injuries and pains tend to resurface. With adequate bowel & urine elimination and additional sweating via the skin, detoxification is improved and pain is typically short lived.
How can we accomplish all this in 5 days you might ask?
Well, there needs to be a change in most of our lifestyles to reduce stress to our bodies and we need the right foods and lifestyle to optimize healing. By no means can we heal the body in 5 days, but we can reduce stress significantly in 5 days, which can have a profound effect on the body. You can also continue this program beyond 5 days for better results.
If we remove the typical stressors of our diet (gluten, grains, dairy, soy, corn, etc.), the body is able to optimize digestion and immune function.
With better digestion & immune function there is less inflammation and better elimination & detoxification. If we then eat more often, eat higher quality foods, combine our foods more efficiently, prepare our foods better, consume less sugar and starchy carbs, blood sugar and overall hormonal balance will improve as will your sleep quality (circadian health), giving you better energy. Those benefits are all working towards reducing physiological stress and improving your health.
REDUCED STRESS + IMPROVED HEALTH = WEIGHT LOSS & even more important… FAT LOSS!
Simple enough right? It doesn't have to be that hard! This has nothing to do with exercise so you can do this anywhere around the world!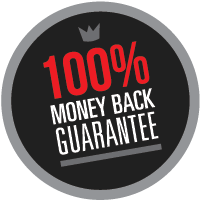 Take Our Short Detox Quiz:
Do you often feel tired or have a lack of energy?
Do you have sore muscles for no apparent reason?
Do you have difficulty concentrating?
Are you easily irritated or feel moody?
Do you have trouble sleeping?
Do you wake up feeling un-refreshed?
Do you feel bloated or gain weight easily?
Do you have digestive or intestinal discomfort?
Do you have occasional, mild headaches?
Do you feel like you're not as healthy as other people your age?
If you answered "yes" to any of the questions above, then a simple program could help you feel better and have more energy in just 5 days!
Note: Not all detox or cleanses are "healthy". Water or juice fasting programs can cause muscle wasting and further energy depletion. Your body needs proper nutrients to fuel its toxin clearance activities.
Sign Up for the 5 Day Detox Program Now $29
5 Day Detox Testimonials:
"I generally found the 5 Day Detox very easy to follow. I tried to forget the pantry existed (where "labelled" food and starch lives (rice, pasta, cookies etc). The food combining idea was new to me. This took a bit of getting used to, but by the end of the 5 days it had become routine once we had figured out the timing of when and what to eat or drink. I was not hungry at all (in fact probably ate lots more veggies than I needed to out of fear I would feel starving! After 3 days I had less bloating and gas and at the end of day 5 I lost 5.6lbs !!!!!!! My boyfriend did the program with me and lost 6.3 lbs !!!!!!
We both learned a lot this week, particularly about food combining. We were so pleased with our weight loss that we are going to continue for another week before starting to add back foods. This was a fun experiment. I think setting up this experience for people as an "experiment" is a great approach. It challenges you to make changes, monitor the impact of those changes and then make decisions and new choices based on what you have learned. Thanks!"
– Philippa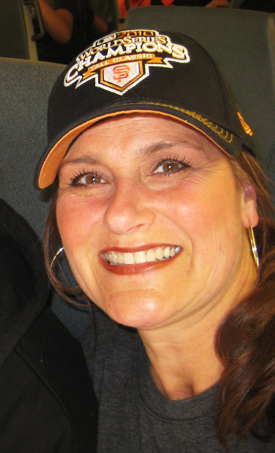 "Even though I knew the guidelines, my life was really busy and I didn't follow the rest time. I averaged 5-6 hours sleep. Fortunately, I had tons of energy! I couldn't wait to get up to go to BOOTCAMP!! Day 2 my sweet tooth came in to play and I curbed it with your coconut haystack recipe that I made a few days earlier. Great save by the way!!! By day 3 I noticed my stomach flat and not bloated yeah!! Cooking for my family was pretty easy. If I made something that wasn't on the detox list, I simply just didn't eat it. On spaghetti night I just grilled some zucchini and put my own marinara sauce on it. I was totally satisfied. Day 4 I thought was going to be a challenge. I was going to be gone on a all day rafting trip. I planned and packed my food. I took it into the restaurants that we stopped at. My friends must of thought that I was trying to save money, but I'm really trying to save myself!
I have to say, I was really aware of what my friends were consuming. Days 5&6 sticking to the plan, with 4 lbs off. Day 7 I had some cheats. I chose to have some amazing cheese on bread and one sip of prosecco. I knew it was not on the detox but it mentally satisfied me and I was done. This is a HUGE step for me. See I'm learning from you. I avoided everything else that was around me even the cake.
This is a lifestyle change. I'm a work in progress. Your emails are working because they are in my conscience. I'm eating every two hours ish, choosing the right combination, and really enjoying feeling good! As always, thank-you for all you do for me! I am grateful you are in my life!"
– Janet J
"After noticing fluctuations in my weight, I reached out to Brien for a recommendation to get myself back on track. Brien recommended his 5 Day Detox program which was clearly the boost that I needed. I have lost a total of 5.8 pounds in 5 days and have reduced my cravings for grains and sweets. The first few days were difficult as I tried to adjust to my new meal plan and no coffee. Now that I have completed the program, I feel re-energized in continuing with my weight loss efforts!"
– Cynthia A.