**YOUTH BIRTHDAY PARTIES AND SPECIAL EVENTS**
Incredible adventures await! Join us for your next private youth birthday party, team-building event, or sports team celebration for fun, exercise, and an amazing time! Our events allow kids to run, jump, scale walls, and have a blast running our unique obstacle course. Our high energy, incredible staff will bring fun, laughter, and safety to your event. Your event party guests will enjoy a warm up, instruction of the obstacle course stations, and then begin on the obstacle course. Not only do they get a great workout, they burn off energy and have an fantastic time.
The Spartan Warrior Obstacle Course is a huge hit for kids of all ages and athletic abilities. Fun and safety are our main goals. Best of all, we take care of providing the fun and entertainment for your private youth party event!
We always hear rave reviews from our guests like "What a fantastic event!" "The kids had so much fun!" "We had so much fun that we are having our birthday party there!" "We were so impressed by this event!" "Everyone was thrilled with the party! " "It was so easy :)"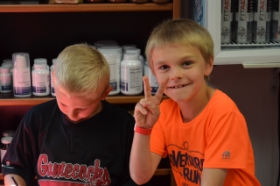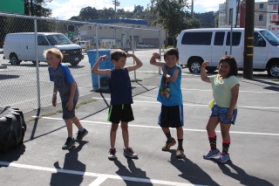 Reserve Your Spartan Warrior Party Event Today!
Reservation Steps:
Below is a short list of the steps to reserve your Spartan Warrior Party Event.
Call us at (650) 654-4604 first to:

confirm the date and time you want for the event is available
inform us of the age range and approximate number of youth participants expected for staffing purposes

Click here to review the Event Agreement – when you submit the initial base payment, this is the agreement that you are signing during the checkout process. It contains important information on the procedures and guidelines that will make your event a total success.
Click here to make your initial base payment of $295 (for up to 10 youth participants)
Contact all parents/legal guardians for each youth participant that will be attending the event and direct them to complete the Waiver Form located here: Waiver

Each youth participant must bring a printed (paper) copy of this Waiver form signed only by their parent/legal guardian in order to be checked in and allowed to participate in the obstacle course. Without it, they will not be allowed to participate.
Up to two children can be included on one Waiver. If a parent/legal guardian has more than two children attending, they must complete an additional Waiver form(s)

Approved Obstacles List – The event host must approve the list of obstacles to be included in the Spartan Warrior Obstacle Course at the event. Fill in the online form at http://fbs.brienshamp.com/spartan_obstacles.html. When you submit the form you will receive a copy of it in your email. You do not have to print out this form – Brien Shamp's team will also receive a copy.
One week before your event, we will contact you to confirm the expected number of youth participants and process the payment that day to cover any additional youth participants expected ($12 each).
If more youth participants come to the event to participate in the obstacle course, they are required to have the Waiver form completed as well as bring a printed copy of the Waiver Form signed by only their parent/legal guardian. The final payment for any further additional youth participants will be processed on the day of the event.
Read on for more details on our fabulous Spartan Warrior Party Events!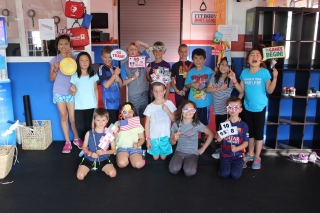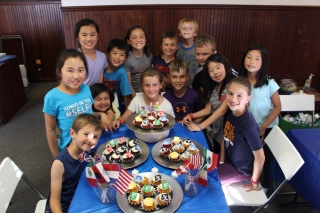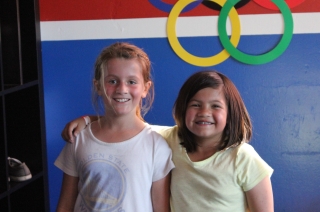 Location:
603 Harbor Blvd. Belmont, CA 94002
Event Availability:
Saturdays from 11:30 am – 9:00 pm
Sundays from 9:00 am – 9:00 pm
Note: the last booking time on each of those days is 7:00 pm so the event ends at 9:00 pm
Please contact us first before booking your party event to ensure that the date and time you want is available and advise us of the approximate number of party participants. The event calendar displayed at the bottom of this webpage is subject to change frequently.
Contact Information
Contact us with any questions you have and to confirm the availability for your special event.
Event Overview:
Each party event reservation is 2 hours long and includes:

15 minutes of obstacle course & safety instruction
30 minutes on the indoor obstacle course
30 minutes on the outdoor obstacle course
45 minutes to present gifts, awards, and enjoy any food, beverages and cake

The party event host (who books the event) can arrive 30 minutes early to setup decorations and food
All other Spartan Warriors (youth participants) and any spectators should arrive 10-15 minutes early to get checked in with their signed waiver forms
What to Wear:
Everyone participating in the obstacle course fun should wear athletic clothes such as t-shirts, sport shorts, leggings or sweatpants.
Event Rates:
$295 base price for a minimum of 10 party event participants
$12 for each additional party event participant
Required Documents
Waiver Form – Each youth participant is required to have their parent/legal guardian complete and bring a paper (printed) version of the Waiver to the event in order to be allowed to participate in the Spartan Warrior Obstacle Course.
Approved Obstacles List – The event host must approve the list of obstacles to be included in the Spartan Warrior Obstacle Course at the event. Print, sign & date, scan and email the form back to us at admin@brienshamp.com
Thank you for choosing Brien's Boot Camps, Personal Training, and Nutrition, Inc. Spartan Warrior Party Events for your special event! We can't wait… Let the FUN begin!
Reserve Your Spartan Warrior Party Event Today!