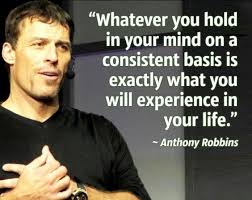 The word of the week this week is MINDSET.
Mindset is a particular way of thinking: a person's attitude or set of opinions about something.
Life is only as good as your mindset!
How's life?
Is your mindset allowing you to be your best self?
Are you happy?
Are your excited to wake up and start the day?
This week slow down and observe your beliefs, your thoughts, your words, your actions, your habits and your values.
Change what you don't like and with consistency your life will change for the better.
"Your beliefs become your thoughts. Your thoughts become your words. Your words become your actions. Your actions become your habits. Your habits become your values. Your values become your destiny." Mahatma Gandhi
Have a great week!
Your friend & coach,
Brien
Telephone: 650-654-4604
About Brien
P.S. Remember that I'm only a call or email away to assist you in all things health & fitness. If you are not yet one of my prized clients apply as soon as you can to schedule an interview for our new 6 week challenge starting soon!
APPLY HERE>>> NEW 6-Week Transformation​​​​​​​
#wordoftheweek
#coachbrienshamp
#brienshampfitbodybootcamp