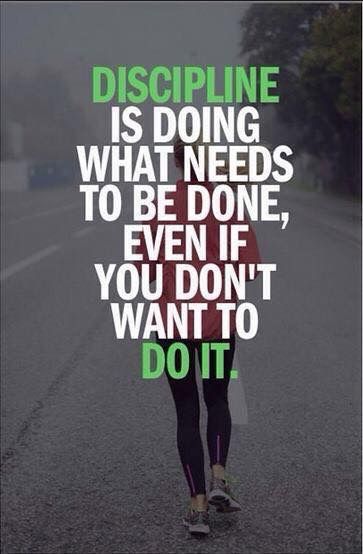 The word of the week is Discipline. Discipline is self-control (restraint exercised over one's own impulses, emotions, or desires).
Last week the word of the week was consistency. It is hard to be consistent without discipline.
Discipline is simply choosing between what you want NOW versus what you want most.
Jim Rohn states, "Discipline is the bridge between goals and accomplishment.
Where do you need to be more disciplined to achieve your health & fitness goals?
Journal your plan of action for this week and bridge the gap!
We are starting a new 42 Day Detox Challenge Monday, April 1st and will be interviewing this week. We will help you create consistent rituals and the discipline needed to look and feel your best!
Schedule an interview here: 42 Day Detox Challenge
For past words of the week: Word of the Week
Your friend & coach,
Brien
Telephone: 650-394-8290
About Brien
P.S. Remember that I'm only a call or email away to assist you in all things health & fitness. If you are not yet one of my prized clients apply as soon as you can to schedule an interview for our new 6 week challenge starting soon!
APPLY HERE>>> NEW 42 Day Detox Challenge​​​​​​​
#wordoftheweek #coachbrienshamp #brienshampfitbodybootcamp