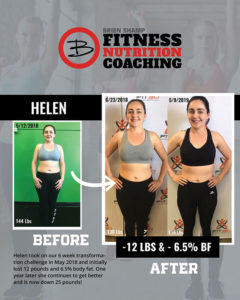 If you want it all, you have come to the right place!
High-Performance Training (HPT)  is our most comprehensive program combining our award-winning personalized fitness, cutting edge-nutrition and transformative life coaching to provide YOU with the results you deserve!
Over the last 29 years we have helped over 100,000 coaching clients lose over 500,000 pounds of fat and in the process, reduce much of their physical and emotional pain.
Coach Brien worked as a personal trainer for 18 years from 1991-2009, focused on the Group Training Boot Camp Program from 2010-2019 and developed the NEW HPT in July 2019.
This program was created to give you more personalized attention than large group training or boot camp-style programming can offer.
We have noticed a trend in the clients that were joining our large group training program. Most were at least 25 pounds overweight, with at least 1 injury, lacking body awareness, had poor posture & mobility, highly stressed & fatigued, and were not eating a well-balanced diet.
Although daily movement is an important variable for a successful health & fitness program, without the proper progressions and adaptations pain and injury will often occur. This will often discourage the beginning exerciser and they will quit trying to be healthy.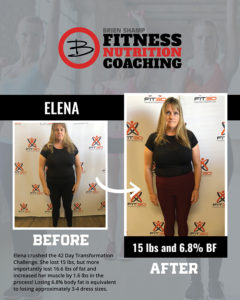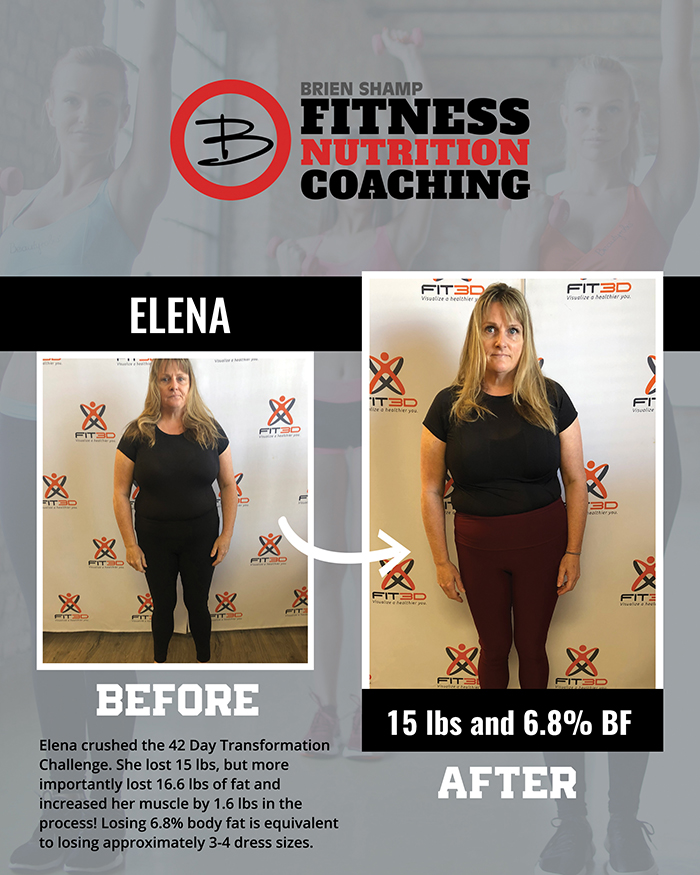 Most who start or get back into an exercise program should begin slowly, gradually increasing both volume and intensity and work on foundations prior to engaging in high-intensity workouts.
HPT will focus on the following:
Breathing
Posture
Mobility
Form
Corrective Exercise ( You will receive specific areas to self-massage, stretch & strengthen)
Functional Movement Patterns for life skills that are also metabolic in nature (You will learn how to move better while at the same time burning a ton of calories 🙂 )
Small group training (1 trainer and up to 4 coaching clients)
Mindset
Community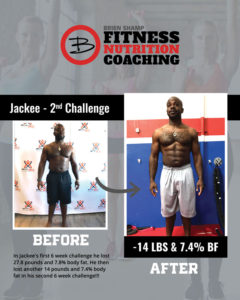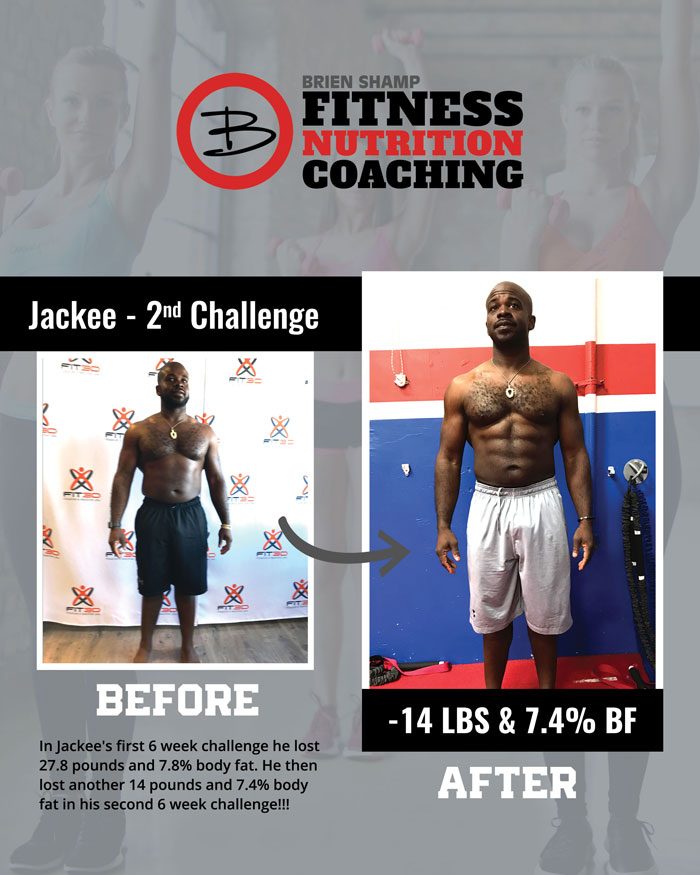 Coaching clients will select 2x or 3x per week to work with a Personal Trainer and their small group community.
In addition, HPT coaching clients will also be able to participate in our large group training program. See the schedule of sessions here: SCHEDULE
HPT will also include our NEW Hybrid Online Transformation (HOT) Program which will begin with the 42 Day Ultimate Mind & Body Makeover.
HOT is Coach Brien Shamp's latest personalized nutrition & coaching program that will take the guesswork out of what you need to do to be healthy & fit.
HOT Includes:
An introductory Anti-inflammatory meal plan with 42 recipes & grocery list designed by Dr. Trevor Kashey and Brien Shamp adapted for your needs (Phase 1)
Approved food list, snack list and smoothie recommendations for quick & healthy meals.
Your Personal Accountability Coach to troubleshoot with you as needed using Voxer (Walkie Talkie App- push a button and your Coach is there for you)
Bimonthly Fit3D Body Analysis

Daily check-ins with your Coach

Weekly Progress Reporting

In-Person Check-in meeting every other week (20 min)

Community Support-

voxer and private Facebook Group
Re-Introduction process to find the right foods for your unique metabolic needs (Phase 2)
Macro Specific Meal Plans As Needed/Desired (Phase 3)
And more…
HPT can be done at either our Burlingame or Belmont locations.
HPT can also be done without HOT as desired.
Coach Brien has a degree in Biomechanics from UC Davis and 29 years of experience helping thousands of people all over the world move better and reduce pain.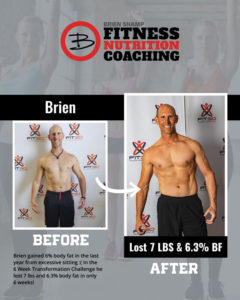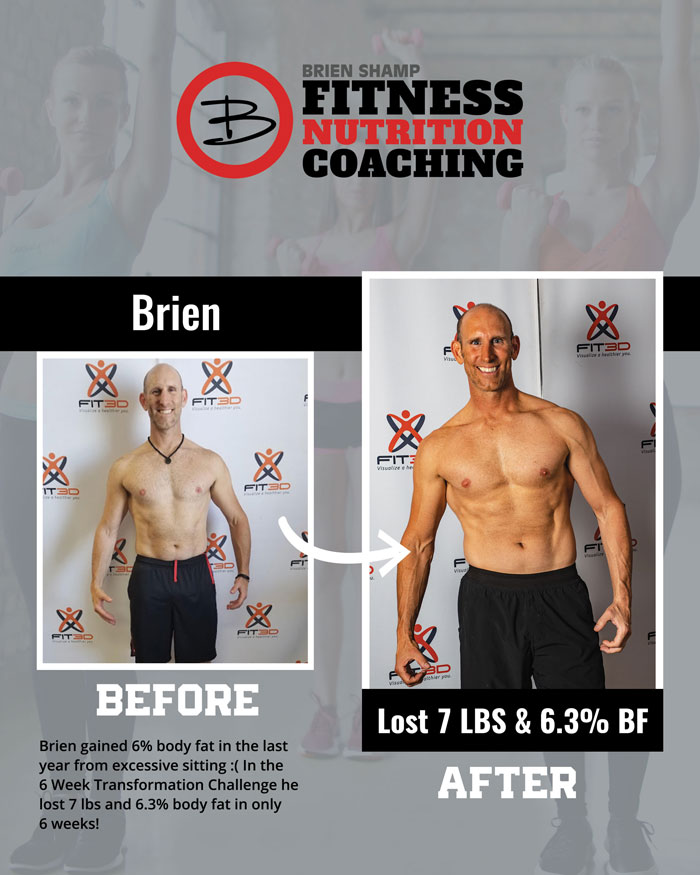 The coaching staff is well trained to modify and adapt all movements for beginners, various fitness levels and for those with injuries.
We generally don't attract those that are already in shape, but we get our clients into shape safely and fast!
For more information and to get started on any of our programs simply fill out the email form below, email us directly at admin@brienshamp.com or call us at 650-654-4604. You will receive an email soon after to set up an appointment to discuss your needs and goals.
If you have questions or are looking for general information on our programs and services offered, complete the contact form below. Please provide as much information as possible in your message. If you would like a call back include your name, telephone number and the best times to reach you.
We look forward to helping you complete your own transformation!
[contact-form-7 id="656″ title="High Performance Training Form"]