Credit for this awesome recipe goes to thesaffrongirl.com. This recipe was recommended by Wendy Garrish.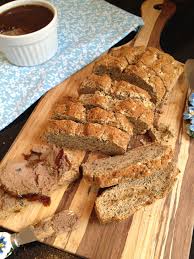 INGREDIENTS:
4 eggs
1/4 cup olive oil
1/4 cup coconut milk
1 teaspoon freshly ground rosemary
1 teaspoon baking soda
1 teaspoon coarse sea salt
1/3 cup flaxmeal
3/4 cup coconut flour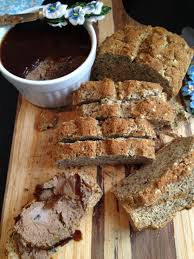 DIRECTIONS:
Preheat oven to 180C (350F).
In a bowl, beat with a hand mixer the eggs, olive oil, coconut milk, and rosemary until smooth.
Add the flaxmeal, soda and sea salt and mix well.
Add the coconut flour and mix well. By now, the mixture is rather dry.
Bake for 45 minutes, or until an inserted toothpick comes out clean.
Your friend & coach,
Brien
About Brien
Join Brien on Facebook
Write a Google+ Review
Write a Yelp Review: Belmont Boot Camp, Burlingame Boot Camp, San Carlos Boot Camp, San Mateo Boot Camp, Shamp's Studio Boot Camp