Traditional pancakes are filled with carbs, grains and a plethora of simple sugars – not something you'd consider healthy. In fact, eat pancakes regularly and you'll find your fitness results quickly disappear. However, this simple, wholesome, 3-ingredient pancake recipe is the exception. It's a pancake that you're able to enjoy without guilt.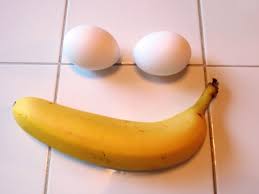 INGREDIENTS
3 ripe bananas
2 eggs
3 Tablespoons almond butter
½ teaspoon vanilla extract or ground cinnamon (optional)
DIRECTIONS
Mash the bananas in a bowl (or blend in a food processor).
Add the eggs, almond butter and flavor additions.
Mix until smooth.
Preheat a griddle or skillet.
Lightly grease griddle or skillet with coconut oil.
Pour the batter in ¼ cup scoops and place on griddle or skillet.
Once you see bubbles form, flip and cook the other side until golden.
Serve with fresh fruit and enjoy!
More of my recommended recipes can be found here>>> Recipes
We are adding more recipes daily.
I hope that you get a chance to give this recipe a try soon. Remember that I'm only a call or email away to assist you in all things health & fitness. And if you are not yet one of my prized clients apply as soon as you can to schedule an interview for our new 6 week challenge starting soon!
APPLY HERE>>> NEW 6-Week Total Body Transformation Challenge
I'd love to help you achieve your best self!
Please share my educational content with your friends and family and help us influence even more Silicon Valley Residents to reach their full potential >> Subscribe
Your friend & coach,
Brien
Telephone: 650-654-4604
Share this delicious healthy recipe by forwarding it to your friends and family! Click Here to share it on Facebook