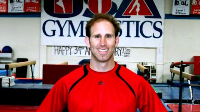 Hi All,
I have received a few emails asking about the differences on the various programs I do.
Regardless of the program, my mission is to help as many people as I can (that truly want my help) get fit, lose body fat & weight, achieve happiness and an ideal state of health without the use of medications.
I have been in the health & fitness industry now for 21 years and for many of those years I focused on one on one personal training, nutrition & lifestyle coaching. I am moving away from the one on one coaching given 90% of my prospects can't afford to hire me and that is not a good way to help our larger community improve their state of health & wellness.
I still have a Personal Training Studio with many highly qualified Personal Trainers and assist a handful of people with one on one coaching, but for the most part, I do two main things these days:  Boot Camp Programs and Nutrition & Lifestyle Coaching (mostly via group programs).

The 14 Day RESET Program is a great way to get started for both a structured exercise, nutrition & lifestyle plan. The exercise program takes place at the Belmont or Burlingame Boot Camp locations and consists of full body, strength, circuit training exercises like squats, lunges, step-ups, push-etc. Check out some of the programs here: Workouts
Research studies show that interval training (high intensity, short burst movements) with full body strength exercises  is superior to slow cardio training for weight loss and cardiovascular fitness.
If you want to maximize your metabolism, and get defined arms, abs, and legs, then you must include higher intensity strength training exercises in your workouts. The high intensity strength training exercises found in my boot camp programs helps to protect your lean muscle mass and your metabolism, which you are almost certain to lose on a traditional starvation diet, aerobics class, or long cardio aerobic exercise programs.
The premise of circuit training is that you move from one resistance exercise to the next without much rest in between each. This keeps your heart rate elevated, which, in turn, helps you burn more calories (and provides a greater cardiovascular fitness response, as well).
Full body strength exercises (i.e. squat presses) are used because they recruit greater amounts of muscle. In turn, this burns more calories because the more muscles you have at work, the more oxygen your body demands. And since you burn 5 calories for every 1 liter of oxygen consumed, these full-body exercises burn more calories than most people achieve in an hour long cardio session!

The most powerful part of these strength training exercises is given they stimulate your muscles, your metabolism is constantly revved up. Because your metabolic rate is directly related to your muscle mass, the more time you spend training your muscles, the faster your metabolism will be at churning through those unwanted pounds of fat.
Your metabolic rate accounts for 70% of your daily caloric expenditure. To increase your metabolic rate (and thus the calories you burn), you need to engage in strength training to maintain or build your muscles. It's that simple! Muscle is metabolic. Muscle literally eats fat.
But rest assured…
My circuit training workouts you won't get big and bulky. I would have lost many of my clients as a weight loss expert if my female clients got big and bulky or gained  weight.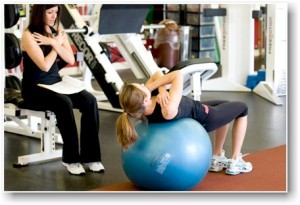 You'll enjoy a combination of strength training exercises that use dumbbells, the stability ball, medicine balls, the TRX and your bodyweight to help you get in shape, while improving your muscle definition and fitness performance. And don't forget about my secret weapon of short, burst interval training to further help you burn even more fat, lose more weight, build lean muscle, and improve your energy levels.
This program is not a bodybuilding program and won't make you big and bulky, but it will help you burn fat and lose weight fast.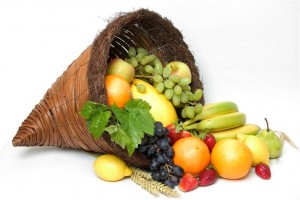 The nutrition & lifestyle component of the 14 Day Reset is based upon a pasteurized dairy free, gluten free, low glycemic index (low sugar) model. Pasteurized dairy and gluten (the protein in most breads, cereals, pastas, etc.) have shown to be highly allergenic and often intolerant (related digestive disturbances) foods for many. Once people remove pasteurized dairy & gluten from their diets, they typically see a reduction in digestive, immune, respiratory, hormonal and neurological complaints. There is often a reduction of 5-10 pounds because there is less digestive stress as a whole. There is improved digestion and assimilation of nutrients.
Besides cutting pasteurized dairy and gluten, the program emphasizes low sugar carbohydrates given each person has a limited ability to handle carbohydrates or sugar at each meal and each day. The big question for optimal hormonal balance, fat loss, weight loss, and ideal health & wellness is…how many carbohydrates can you effectively tolerate? This program will help you answer that question via experimentation of low glycemic carbohydrates.
The RESET Program is only 14 days long, so it is a low commitment and it is only $67, so it priced for just about anyone to afford. The last day to sign up is August 31st and there are only 15 spots available. To sign up and for more information: RESET Program
If you are only looking for Nutrition & Lifestyle Services for body fat and weight reduction without the exercise component think about the 10 Day Group Detox & 21 Day Detox Programs.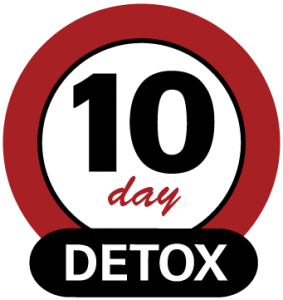 The 10 Day Group Detox Program has proven to be a successful program to identify food allergies & intolerances over the 10 day period, by eliminating common food stressors and then adding them back in over time. This program will make you more aware of what you need and don't need to feel your best. The last group program of the year meets for an introductory session on September 7th. The price is only $99 for everything you need (Regular Price: $125) and there are 30 spots available. For more information and to sign up: 10 Day Group Detox Program

The 21 Day Detox Program has been my starting point for most clients for the last 10 years. It has the same objectives as the 10 Day Detox and proven to reduce weight for the average male by 10-23 pounds and for females, 5-13 pounds. Both detox programs are not starvation or liquid diets. Many say that they have never eaten so much food in their lives and lost so much weight, in so little time. The goal of both programs is to eat every 2-4 hours to maintain ideal blood sugar levels and hormonal balance. For much of the population, this is a big change in lifestyle given many say they have been too busy to eat. Eat more to lose more, while eating the approved food list 🙂 For more information and to sign up: 21 Day Group Detox Program
Hopefully, that cleared up the main programs I offer. I have done my best to create super-effective, yet affordable programs for you to accomplish your goals. Given physical limitations, nutritional needs, etc. I will modify the programs for you to be successful.
After 21 years of working with thousands of people ranging from LA Actors, Professional Athletes, Models, Weekend Warriors, High School/College  Athletes, Seniors, Those with Disabilities, Kids, Everyday Fitness Participants, Those Seeking Weight Loss and Beginning Exercisers, I have learned that we are all unique and need slight tweaks in the program. I have also learned that we are all very similar and without the foundations we can't achieve success, or we will for only a limited time.
As to where to start….just start something that feels right to you after you do your due diligence with your research. Feel free to call me on my cell phone at 650-654-4604  or reply to this email, so I can also assist you in starting up for the right program for you.
Your friend & coach,
Brien
P.S. If you are ready to begin a specific exercise, nutrition & lifestyle program that produces RESULTS  the RESET Program is for you. The program ends August 31st. I hope you read this in time to try it out: RESET Program
**********************************************************************************************************
Join me on Facebook (click here) for answers to all your health, fitness, and nutrition questions.
Subscribe to my YouTube videos – new videos added daily!!!
*************************************************************************************************
I work with those who desire weight & fat loss, pain reduction and stress management through comprehensive exercise, nutrition & lifestyle strategies. My dream  is to coach those who seek my help live their passions with happiness & love.
Thank you for allowing me to help you.
**************************************************************************************************
Check our life-changing fitness and nutrition programs to help you live your healthiest, fittest, and most energetic life ever!
Brien Shamp BS CSCS CMT CHEK NLC II
Personal Trainer, Nutrition and Lifestyle Coach
www.BrienShamp.com
www.Shamp'sBootCamps.com
www.10 DayDetox.com
www.21DayDetox.com
650-654-4604