Getting some work done at Starbucks here in Belmont, CA after two great boot camp sessions at 6 am & 7 am.
I hope you had a great weekend! It was rough waking up at 4:30 am today after lot's of fun events with friends (a little too much wine:) ). But with some bulletproof coffee, music, journaling and movement I changed my state and I am peaking now! 🙂
Last Thursday I sent out an email "What Are You Doing To Get Better And To Recharge That Passion Again?" On Friday this was turned into a blog post and we added additional a ton of personal development resources to it. Take a look>>> "What Are You Doing To Get Better And To Recharge That Passion Again?" Thank you Coach Anne for your valuable input on the resources. So much great info. Please comment on the blog and share it with those who could benefit.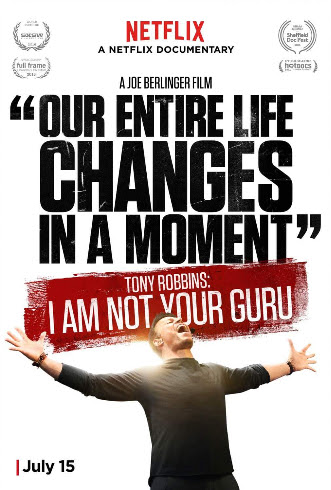 I watched Tony Robbins new Netflix movie yesterday "I AM NOT YOUR GURU" and it brought back lots of great memories of Date With Destiny (DWD) 2014 in Florida. This program was quite trans-formative for me and I look forward to going again in December. Want to join me: DWD
At very least come to Unleash the Power Within (UPW) and see Tony in San Jose in November. Much less time consuming and less expensive for those in the Bay Area. Let me know if you are interested.
One thing that stood out in the film for me was near the very beginning when Tony said "I constructed this fucking Tony Robbins guy. I constructed him, I created him. He was me, but I built this Mother Fucker."
How did he do that?
One of the things he did was incantations where he would say over and over again, " I AM Fucking Unstoppable." " I AM Fucking Unstoppable." He would say it for an hour while he was on a run. Soon after days of this, this was in his head.
According to Tony, you can train yourself to believe something by using incantations, which combines speaking who you want to be while simultaneously using your body.
Listen to Tony as he explains the difference between Incantations vs Affirmations >>> Tony Robbins on Incantations vs Affirmations
One easy way we can work on incantations is to say who you want to be while working out or while dancing. Next time you do push-ups, burpees, jump up and down, etc. tell yourself with passion who you want to become.
Create the "Mother Fucker" you ultimately want to become!
If you would like to have a strategy session about how to look and feel your best again, send me an email and let's make it happen.
Check out this related article "How To Change Your Emotional State In Seconds."
Your friend & coach,
Brien
Try out our Fit Body Boot Camp Afterburn Workout totally FREE with unlimited sessions for 7 days: 1 Week Boot Camp Trial Info
Fit Body Boot Camp is the only 30 minute group personal training program that's fun, affordable, gives you fat loss results and challenges your body every time. Best of all, we guarantee you'll be happy with the results or you get your money back.
The boot camp sessions are approximately 45-50 minutes long. Each session includes a 10-15 minute warm up phase with mobility and core movements to prepare you for the 30 minute metabolic workout, and then it ends with a 5 minute cool down phase.
Telephone: 650-654-4604
About Brien
Join Brien on Facebook
Write a Google+ Review
Write a Yelp Review: Belmont Boot Camp, Burlingame Boot Camp, San Carlos Boot Camp, Shamp's Studio Boot Camp
Disclaimer