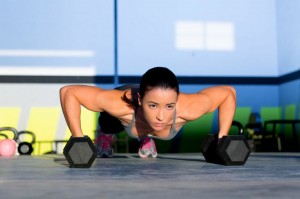 Happy Monday!
I was talking with Belmont Boot Campers, Shawn & Mark today about how to get fast, fat loss change given all there is to do in life. Mark and Shawn are busy like everyone else, but they commit to early morning workouts.
We all have the same 24 hours in our day. How is it that some get so much more done than others?
This may be explained in part by Fat Loss Tip #19- What Are You Attached To? or Fat Loss tip #20- Commit To Something!
What we do with our daily blessing of 24 hours each day is the key. What came up for me in the conversation with Shawn & Mark was the Need for Routine – Fat Loss Tip #21.

Most people just can't start a new exercise program or a dietary change and be successful. Life isn't that simple.
If you start a 6 am boot camp with me, you need to be asleep around 10 pm to be mentally and physically prepared for the workout. This requires a routine.
If you decide to improve your diet to eat more often & reduce grains, you need to plan and prepare food to eat every 2-4 hours and have grainless alternatives around your home, office, car, briefcase or purse. This requires a routine.
Success in just about everything requires a routine.
Here is a daily routine that may help you achieve your fat loss goals:
Drink 2 glasses of filtered water with lemon upon rising.
Brush your teeth after the water consumption.
Go to one of my boot camps or do something physical. If possible, bring your work clothes with you to save time going back home.
Eat within 1 hour – many have a successful routine of drinking a whey protein shake here because it is a simple and effective model for a post workout meal.
Drink 1/2 body weight in ounces of water throughout the day, but limit with meals.
Eat every 2-4 hours- never go hungry or full.
Go to the store, farmers market, etc. as needed to prepare for the next day or half the week. Those who are successful tend to shop about 2x per week. Fresh, local and organic fruits and veggies only last for about half the week.
Prepare dinner and make enough for lunch the next day- this will save you time and money. Have you ever noticed how long it takes to get food at lunch? Do your best to avoid Whole Foods at lunch time if you want to be efficient. However, as you know, Whole Foods is not the only place packed. Given our "busy" population, many are too busy to shop and prepare their meals, so they eat out all the time. This is time inefficient and not part of a good routine. Furthermore, you never really know what you are eating. It is hard to be successful when you are not in control of your food selection and preparation.
Make your breakfast or post workout shake before bed so you will have it ready to go in the morning.
Lay out your exercise clothes for your workout and pack your work clothes.
Wind down in the evenings around 9:30 pm with prayer, meditation, journaling, bath, sauna, reading, self-massage, gentle stretching, etc.
The above routine is one model to improve efficiency. Modify it as needed, so you have your personalized routine for successful fat loss.
Your friend & coach,
Brien
P.S. Please share my educational content with your friends and family and help me reach my goal of 10,000 subscribers.
**************************************************************************
Join me on Facebook (click here) for answers to all your health, fitness, and nutrition questions.
Please Write Me a Review on Yelp: Belmont Boot Camp, Burlingame Boot Camp, South City Boot Camp, Personal Training & Nutrition
**************************************************************************
I work with those who desire weight & fat loss, pain reduction and stress management through comprehensive exercise, nutrition & lifestyle strategies. My dream  is to coach those who seek my help live their passions with happiness & love.
Thank you for allowing me to help you.
**************************************************************************
Check our life-changing fitness and nutrition programs to help you live your healthiest, fittest, and most energetic life ever!
Brien Shamp BS CSCS CMT CHEK NLC II
Personal Trainer, Nutrition and Lifestyle Coach
www.BrienShamp.com
www.Shamp'sBootCamps.com
www.10 DayDetox.com
www.21DayDetox.com
650-654-4604